Dad (George H. McDowell III)
FRAMES version
---
This is Dad showing off his working cloths in front of the Christmas tree in our trailer circa 1954.
Dad was flying as an enlisted crew member on a B47 out of McConnell AFB, Wichita, Kansas.
Dad also woundup flying on B52s as well, always wondered if he flew in one Mom had bucked rivets on.
Note my first Lionel electric train under the tree and the small screen Philco TV.
Last Update 07/16/96 Hits:
---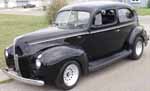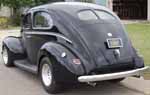 Home - Links - Events - Store - Vendors - Forums - Specs - Pics
G. McDowell



est. 1996