Gentle reader, if you're reading this page I would expect that you know that Big John left this world the night of 3 May 2001. The vast, vast majority of us never met him, but each of us loved him like a brother. I originally put this page up in 1998 but took it down due to server space issues. However, I was never able to bring myself to deleting the page from my hard drive, and am now grateful that I resisted.
So here it is again. It's sort of my memorial to Big John. I also put this page back for my fellow Haggisters. Each of us is deeply, deeply saddened by the loss of Big John, but each of us is having a good laugh on the Haggis list as we recall his finest moments.
...John, we love ya, we really do...
The Wit and Wisdom of "Big John" Dalton
aka Ferb, El Grande Jaun, Innocent Bystander, and others
Big John's a Clinchfield man, thus the background...
As seen in the newsgroup

rec.models.railroad

and the Haggis mailing list. All quotes are unedited and gen-yoo-ine Ferbisms.


> >> ...i've got 12 bats living in bathouses up in the rafters of the
> >> barn...you haven't lived till you've seen a 250 pound woman in a print
> >> dress with a bat tangled up in her hair !!!...looks like of those
> >> "exciting bouquets" they have on FTD FLORIST ads !!!... :))
- 28 May 1998

---
Ferb on John Sheridan's announcement to bail on r.m.r. due to slings and arrows of the Philistines -

...John...i'm sitting here in front of the Wal-Mart in the Oscar Mayer
Weinermobile, eating a Hormel Beefy Jumbo with Vidalia Onions on it,
and crying...
...no, not from the onions...from your announcement...
...i've always enjoyed your posts...i always look for your name...some
posts we read by subject matter...some we read by the poster's name...
...i've never associated anything you said with Microscale...it's
interesting to read all the folks who've posted heretofore, because
they've all said the same thing...what you had to say didn't have
anything to do with Microscale...so if Microscale is "afraid" they
shouldn't be...as a matter of fact, Microscale wouldn't be on
everybody's mind when it came time to buy decals and stuff, if you
hadn't included their name in your ending...your posting boosted their
reputation...everybody thinks, "hey, they must be good decals if
they've got old Sheridan working there"...see ??...
...consider coming back under a "nom-de-plume"...an alias...here are
some examples you can use...
..."Spit" Ball...
...Bunker Hunkerson...
..."Divot" McDavid...
...Darth McFredricktofersmythinton...
...these would all be instantly recognizable...
..."WE LOVE YA, MAN !!!"...
...big john... :))
..."Maggie, me darlin, have we lost Engineer Sheridan on the
Scots-Irish Short Line ?"...."No, Angus, sweet one, he's just got a
new position, a-drivin' Rev John in the big Weinermobile to all the
important county affairs"...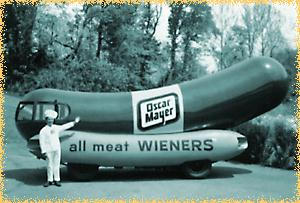 ---
...i have one very large bat in the barn that we call "Mothra"... :))

...reminds me of a story...

...the first time i ever took Sweetie to a drive-in movie, "Mothra"
was playing...i don't remember anything about the movie, but the music
(or whatever) i'll never forget...

..."mmmooottthhhrrraaaaa...mmmmmooottthhhrraaa"...

...34 years later, every time i kiss her, i hear...

..."mmmmooottthhhrrraaa...mmmmoooottthhhrrraaa"...

...big john... :))
---
Ferb on Andy Harman DCC and Social Life -

Lets go over the Chronology of Andy's mishap with the Atlas U23B.
Well let's get things in the right order here:
1) Thursday, Andy announces a date for Sunday afternoon (the word
big was not included) at Chinese Bar-B-Que in Pomona with "Lady X"...
...notices pile of wrinkled shirts...
2) Friday Andy obtains large carton full of U23B's in anticipation of
simple "plug & play" DCC installation...shirts remain
wrinkled...U23B's come first...
3) Friday night Andy attempts to install decoder in U23B...pin breaks
on dummy plug...borrows plug from iron...knocks ironing board over and
breaks it...shirts remain wrinkled...
4) Andy swaps ironing board with another unit, U23B decoder problems
already discussed in detail...iron no longer works...shirts remain
wrinkled...
5) Andy writes the so called "blast" post to r.m.r. late Friday night
asking for recommend on Chinese Bar-B-Que in Pomona...mentions
wrinkled shirts...
6) Late Saturday night Andy receives email from Don Crano, reverses
plug on U23B...gets lights working and direction corrected on
U23B...reinstalls plug on iron...shirts remain wrinkled....
7) Sunday morning Andy receives standard rebuttal from Bruce Friedman,
home economics instructor...includes revised ironing instructions...
8) Sunday early afternoon Andy writes rebuttal to Bruce...more
questions about ironing...
9) Sunday afternoon, Andy goes on small date in wrinkled shirt...Power
outage at the Bob Evans forces trip to Pomona as originally planned...
9a) Pleasant enough for a blind date, in a wrinkled shirt...DCC is not
discussed, nor are either ex's... for a pleasant change of pace,
ironing is discussed...
10) Sunday evening, Andy receives more revised ironing instructions
from Bruce...tackles pile of shirts...
10a) No beer was involved until the ironing was done...
Saxophones, lacking DCC sockets, are off-topic for this thread.

..."Innocent Bystander"... :))
---
On haggis and other indigestables...
...did you hear the one about the Scot who worked in the
tire-recapping factory in Wales...he dropped his lunch of double-
double-haggis and 4 Jello fat-free puddings into a recapping machine
by accident...seems they were doing a set of re-treads for the Queen's
Rolls (budget problems), so now the Rolls has Jello-brand tires with
big white haggis-patches on each one... :))
...big john... :))
---
On Andy's Poison Ivy, 31 May 1998
...i feel for ya, kid...i'm not allergic to poison ivy myself...i was
conceived on a dining room table with 3 leaves... :))
...my neighbor caught poison ivy from the SMOKE of burning a big clump
of the stuff...he almost died with it...he also had other medical
problems, though, from working in Houston on the Ship Channel...
...hey, somebody just threatened to put "nekked" pictures of you on
the newsgroup...you need to get like me...never be photographed unless
you're INSIDE the Weinermobile !!!...
...i've had more fun with that...hey, fun is what it's all about, eh,
eh ?...

---
On wobbly freight cars, 12 June 1998
...maybe your tires need balancing... ...big john... :))
..."Sears Special...6.70 X 15 Whitewall or Blackwall...$13.95"...
..."Free Balancing"..."Waiting Room Air-Conditioned"...
..."Yessir, we will be open on Cannabis Day"..
..."What day is that, Miss Jones ?"...
..."I don't know...it's penciled in on Mr Hrumph's calendar"...

---
On old girlfriends and close-call in-laws, 21 June 1998
...i once had a girl friend with eyes the color of mold on grapes...
...Misty was her name...i miss Misty...lived in Dismal Seepage, Ohio,
for a while, then moved to Sweet Esther, Wisconsin...she had an older
brother who was Superintendent at the Ohio State Home for the Tall...
...big juan... :))

---
Replying to Dave's theory on N scale motors burning, 3 July 98-
>Some ancient tribes believed that the whisp of smoke that came from the burning
>N scale engines was the "soul" of the engine escaping for duties in the great
>beyond.
>
>Dave
>in Kansas

...i can hear the women crying in their teepees now...
..."hay-maw-maw-waaaay-hay-maw-maw-waaaaay-taw-may-taw-may"...
...kinda sad in a way...big john... :((
...ps...reminds me of the story about the old chief who drank 112 cups
of tea at the big ceremony...
...they found him passed out later in his "tea-pee"... :))
...forgive me...

---
On freight car reporting marks, 5 July 1998

darkone@webt.com (Alex Ranaldi) wrote:

>Does anyone know what GATX and UTLX mean? I see them on tank cars all
>the time...

LATX...that part of California that broke off and is now re-attached
at Corpus Christi...
EXLX...remember the brownies in the 5th grade?...
GALX...half a 64 Ford...
...forgive us...
---
On thermonuclear devices, 14 July 1998 -

...the first recollection i have of a "nuclear" remark by my mother
was, "get away from that car door, ya hear...you'll FALL OUT !!!"...
...and the second "nuclear" remark i ever heard was Granny yelling at
Pop, "if'n yore brain was an atomic bum, you wouldn't have enough to
ruffle yore hair"...
...big john... :))

...ps... BOOOOMMMM !!!...
---
On solvents, lava and pig roasts. 25 August 1998 -

.>A friend tells me that all of the Universal Solvent is at the center of
>the earth, because that's where it goes when it dissolves its container,
>and the ground beneath it. Perhaps it's haggis oil?

>Peter King in NY

...the Hawaiians call it "lava"...if you listen real close, you can
hear the bagpipes in the volcanic eruption...it helps if you've had a
few Primo beers and poi rubbed ALL OVER YOUR BODY at a pig roast...

...big john... :))
---
On Taco Bell, the Alamo, and Lord knows what all, 6 October 1998 -

...the Alamo was the original Taco Bell franchise #1.
...located on the Old Spanish Trail in what is now
downtown San Antonio...it was originally a church,
but was abandoned when the priests all went over
to revisionist buddhism...the Mexican franchisor set
up Taco Bell #1 and hired an all-senorita crew...that
didn't work because the crew was all married and
pregnant in 3 months...so they brought in a crew from
out-of-state (mostly Tennesseeans)...after about 3 more
months, the Mexican franchisor, who also had the
contract to supply the Mexican Army with Mexican
food specialties, decided to take over the Taco Bell #1
(because they were "refusing service" to Mexicans),
and when they met "resistance", like a "lock-out" and
big, nasty signs saying "go away foreigners",they
brought in the Mexican Army under General Santa
Ana...not one to put up with "gringo crap" he wiped
out the crew... :))

...the building was later turned into a furniture store
and then became a shrine for Taco Bell lovers all
around the world...that's where the friendly greeting
comes from when you first go into a modern Taco
Bell, "remember the Alamo"... :))

---
Some notes I've received on Big John -

(from John Sheridan at Microscale Decals):
I just found out about it today and I am deeply saddened about his death.

A few years ago, he asked me about a decal set he want to order. So, I sent
him several sets along with about a 100 other sets I had laying around for
gratis. He told me that he spent hours and hours letting the grandkids cut
and apply the decals to his boxcars. He could never have thanked me enough
for this kind jesture I made to him.

I feel I have lost a great friend......................*sniff*

Love the Weinermobile pic.


More tributes here from rec.models.railroad...

From: Michael Usoff

Sent: Friday, May 04, 2001 8:48 AM

Subject: Re: Big John Dalton

John Stephens wrote:

>

> This is for all of those who knew and appreciated the wonderful man we all knew

> as Big John. The following was posted on the Haggis Group this morning. I

> pass it on to you with deep sadness.

>

> John Stephens

> A Haggister

> ===========================================================

> Hey, Folks, This is Big John's daughter and I know how important my daddy

> is to you. I want you to know that he has passed away as of 5/4/01. He

> passed in his sleep last night and is finally at his "heavenly depot." As

> some of you know, he had a stoke 12 years ago that left the right

> paralyzed. His speech and thought processes were not affected,

> interestingly enough. We teased him that it was because of frequent

> exercise that they weren't touched. But, he battled weight since that

> time and exercise was difficult as the right side was unable to move much.

> We assume it was due to a stoke that he passed. For those who have never

> met him in real life, he was the kindest, wittiest, and most patient human

> spirit I have come to meet in my 36 years. Thank you to you all for

> giving him a reason to write and laugh. Sincerely, "Little Girl":)

I was shocked to learn that one of my friends had his ticket punched for

the last time. BJ had always been around and seemed immortal, he will

be missed and remembered with equal portions of respect and fondness.

Adios, my friend, Michael UsoffFrom: John Stephens

Sent: Friday, May 04, 2001 12:17 PM

Subject: Big John Dalton

This is for all of those who knew and appreciated the wonderful man we all knew

as Big John. The following was posted on the Haggis Group this morning. I

pass it on to you with deep sadness.

John Stephens

A Haggister

===========================================================

Hey, Folks, This is Big John's daughter and I know how important my daddy

is to you. I want you to know that he has passed away as of 5/4/01. He

passed in his sleep last night and is finally at his "heavenly depot." As

some of you know, he had a stoke 12 years ago that left the right

paralyzed. His speech and thought processes were not affected,

interestingly enough. We teased him that it was because of frequent

exercise that they weren't touched. But, he battled weight since that

time and exercise was difficult as the right side was unable to move much.

We assume it was due to a stoke that he passed. For those who have never

met him in real life, he was the kindest, wittiest, and most patient human

spirit I have come to meet in my 36 years. Thank you to you all for

giving him a reason to write and laugh. Sincerely, "Little Girl":)

From: Trainman

Sent: Friday, May 04, 2001 12:36 PM

Subject: Re: Big John Dalton

Shock and grief don't begin to describe my reaction.

John was one of the brightest lights of the group, and he will be sorely

missed.

Don

--

don.dellmann@prodigy.net

http://www.geocities.com/don_dellmann

moderator: WisModelersAid@yahoogroups.com

creator host: MRPics@yahoogroups.com

http://www.yahoogroups.com/group/MRPics

John Stephens <jsteverr@aol.com> wrote in message

news:20010504121704.15339.00000381@nso-df.aol.com...

> This is for all of those who knew and appreciated the wonderful man we all

knew

> as Big John. The following was posted on the Haggis Group this morning.

I

> pass it on to you with deep sadness.

>

> John Stephens

> A Haggister

> ===========================================================

> Hey, Folks, This is Big John's daughter and I know how important my daddy

> is to you. I want you to know that he has passed away as of 5/4/01. He

> passed in his sleep last night and is finally at his "heavenly depot."

As

> some of you know, he had a stoke 12 years ago that left the right

> paralyzed. His speech and thought processes were not affected,

> interestingly enough. We teased him that it was because of frequent

> exercise that they weren't touched. But, he battled weight since that

> time and exercise was difficult as the right side was unable to move much.

> We assume it was due to a stoke that he passed. For those who have never

> met him in real life, he was the kindest, wittiest, and most patient

human

> spirit I have come to meet in my 36 years. Thank you to you all for

> giving him a reason to write and laugh. Sincerely, "Little Girl":)

>

>

>

From: ChromeDome

Sent: Friday, May 04, 2001 12:41 PM

Subject: Re: Big John Dalton

John Stephens wrote:

>

> This is for all of those who knew and appreciated the wonderful man we all knew

> as Big John. The following was posted on the Haggis Group this morning. I

> pass it on to you with deep sadness.

>

> John Stephens

> A Haggister

> ===========================================================

> Hey, Folks, This is Big John's daughter and I know how important my daddy

> is to you. I want you to know that he has passed away as of 5/4/01. He

> passed in his sleep last night and is finally at his "heavenly depot."

Ouch! That's really bad news. While I never had the pleasure of

knowing John in person, I really enjoyed his many posts to this

newsgroup. He will be missed. My sympathies to his family and all of

his many friends.

GeneFrom: Gndlfstram

Sent: Friday, May 04, 2001 12:54 PM

Subject: Re: Big John Dalton

> For those who have never

>met him in real life, he was the kindest, wittiest, and most patient human

>spirit I have come to meet in my 36 years. Thank you to you all for

>giving him a reason to write and laugh. Sincerely, "Little Girl":)

The hobby has lost a great man. I have lost a true friend. His humor,

thoughtfulness, and his willingness to share his treasure trove of experience

and knowledge will be sorely missed.

Jack "The trolley nut" Priller

POM of The H.A.G.G.I.S.

It pays to get a second opinion before doing something stupid!From: Lindy9113

Sent: Friday, May 04, 2001 12:55 PM

Subject: Re: Big John Dalton

Big John was a great asset to these pages. His humor brightened many of my days

and even though I never met him other than on this board, I will shed a few

tears at his passing. My sympathies to his family.

God bless you John!

Dave

in KansasFrom: Michael Ridout

Sent: Friday, May 04, 2001 1:18 PM

Subject: Re: Big John Dalton

> Hey, Folks, This is Big John's daughter and I know how important my daddy

> is to you. I want you to know that he has passed away as of 5/4/01.

I only knew John here...My sympathies go out to his family and all of his many

friends.

Michael

From: David Nebenzahl

Sent: Friday, May 04, 2001 1:34 PM

Subject: Re: Big John Dalton

John Stephens wrote:

> This is for all of those who knew and appreciated the wonderful man we all knew

> as Big John. The following was posted on the Haggis Group this morning. I

> pass it on to you with deep sadness.

I never met Big John face-to-face, but I'll miss him.

--

... happily, fate decreed that I should grow up in an unmusical household,

so that as a child I ws not fed the poisonous food of post-Beethoven music.

- Peter I. TchaikovskyFrom: David J. Starr

Sent: Friday, May 04, 2001 1:38 PM

Subject: Re: Big John Dalton

I am truly sorry to hear of John's death. He was a fine man, a witty

story teller, a credit to the hobby, and I have enjoyed corresponding

with him here on R.M.R. He will be missed.

David StarrFrom: Douglas E. Menke

Sent: Friday, May 04, 2001 1:42 PM

Subject: Re: Big John Dalton

> Hey, Folks, This is Big John's daughter and I know how important my daddy is

> to you. I want you to know that he has passed away as of 5/4/01. He passed

> in his sleep

Give that whistle a good tug, John, you have the highball.

Doug

From: Demetre Argiro

Sent: Friday, May 04, 2001 1:43 PM

Subject: Re: Big John Dalton

On 04 May 2001 16:17:04 GMT, jsteverr@aol.com (John Stephens) wrote:

>This is for all of those who knew and appreciated the wonderful man we all knew

>as Big John. The following was posted on the Haggis Group this morning. I

>pass it on to you with deep sadness.

>>Hey, Folks, This is Big John's daughter and I know how important my daddy

>>is to you. I want you to know that he has passed away as of 5/4/01.

Good bye Big John.

You will be missed.

Those of us who regularly gather together here in cyberland have come to know and

treasure your talent, thoughtfulness and wit. I, in particular, who have conversed

with you in private about many things, yes, even goats, will miss you all the more.

Thank you for your time, John. And thank you also for your mind. I am sure that in

the end the greater pleasure and benefit was ours.

I will think of you often.

You have my word on it.

Demetre Argiro,

Atlanta, GeorgiaFrom: Trainchasr

Sent: Friday, May 04, 2001 2:16 PM

Subject: Re: Big John Dalton

I was stunned to hear of Big John's passing.

He yarded his train, taken his power to the house, and gone home.

Farewell, and rest in peace.

Dieter Zakas

Cedar Knolls, NJFrom: David Wire

Sent: Friday, May 04, 2001 2:26 PM

Subject: Re: Big John Dalton

Big John, if you can read this up there, I just want you to know that you are

missed!

This newsgroup will never be the same. Your comments frequently made my day.

Thanks for all the advise, laughs and stories.

David Wire

John Stephens wrote:

> This is for all of those who knew and appreciated the wonderful man we all knew

> as Big John. The following was posted on the Haggis Group this morning. I

> pass it on to you with deep sadness.

>

> John Stephens

> A Haggister

> ===========================================================

> Hey, Folks, This is Big John's daughter and I know how important my daddy

> is to you. I want you to know that he has passed away as of 5/4/01. He

> passed in his sleep last night and is finally at his "heavenly depot." As

> some of you know, he had a stoke 12 years ago that left the right

> paralyzed. His speech and thought processes were not affected,

> interestingly enough. We teased him that it was because of frequent

> exercise that they weren't touched. But, he battled weight since that

> time and exercise was difficult as the right side was unable to move much.

> We assume it was due to a stoke that he passed. For those who have never

> met him in real life, he was the kindest, wittiest, and most patient human

> spirit I have come to meet in my 36 years. Thank you to you all for

> giving him a reason to write and laugh. Sincerely, "Little Girl":)

From: Roland Williams

Sent: Friday, May 04, 2001 4:06 PM

Subject: Re: Big John Dalton

While I did not know him offline, online he was a good freind. If I

posted something he was one I looked foward to hear from. He also keep

the peace on this NG knowing just when to step in with wit. BIG JOHN we

are going to miss you. :)) lives on forever!

ROLAND

http://community.webtv.net/AOLattics/LocoRowHosale

From: Train Man

Sent: Friday, May 04, 2001 4:10 PM

Subject: Re: Big John Dalton

Add my name to those who will miss reading the posts of Big John. His

ability to take a feud and sidetrack it to some light hearted discussion

about ANYthing is what will be missed most.

Farewell,

Jeff

John Stephens wrote:

>

> This is for all of those who knew and appreciated the wonderful man we all knew

> as Big John. The following was posted on the Haggis Group this morning. I

> pass it on to you with deep sadness.

>

> John Stephens

> A Haggister

> ===========================================================

> Hey, Folks, This is Big John's daughter and I know how important my daddy

> is to you. I want you to know that he has passed away as of 5/4/01. He

> passed in his sleep last night and is finally at his "heavenly depot." As

> some of you know, he had a stoke 12 years ago that left the right

> paralyzed. His speech and thought processes were not affected,

> interestingly enough. We teased him that it was because of frequent

> exercise that they weren't touched. But, he battled weight since that

> time and exercise was difficult as the right side was unable to move much.

> We assume it was due to a stoke that he passed. For those who have never

> met him in real life, he was the kindest, wittiest, and most patient human

> spirit I have come to meet in my 36 years. Thank you to you all for

> giving him a reason to write and laugh. Sincerely, "Little Girl":)From: Bill

Sent: Friday, May 04, 2001 4:33 PM

Subject: Re: Big John Dalton

I am truly saddened by the news about big john. He was part of what made

this a great group. He'll surely be missed.

Bill

From: Dave B

Sent: Friday, May 04, 2001 5:01 PM

Subject: Re: Big John Dalton

In article <20010504121704.15339.00000381@nso-df.aol.com>,

jsteverr@aol.com says...

> This is for all of those who knew and appreciated the wonderful man we all knew

> as Big John. The following was posted on the Haggis Group this morning. I

> pass it on to you with deep sadness.

My favorite saying from Big John was "take yer hat off boy, that's the

Southern goin by."

Now it's time for us to take our collective hat off to a soul who always

had a kind word, a good idea, a little ditty or a tongue-in-cheek for

every poster on rec.models.railroad.

I don't think even he knew how many lives he touched.

Farewell Mr. Dalton! Save a place for me and the goats.

We love ya big guy, we really do.

Dave

--

_________________________________________

http://southern-railway.railfan.net/ay/

http://smrf.railfan.net/SMRF/

http://cvrr.railfan.net/cvmrr/From: John A. Zelinsky

Sent: Friday, May 04, 2001 5:21 PM

Subject: Re: Big John Dalton

My condolences to Big John's daughter and family. I only knew him here

in this newsgroup and will surely miss his timely wit on everything. A

master story teller who now rests in The Master's Heavenly Realm!

From: John Haas

Sent: Friday, May 04, 2001 5:35 PM

Subject: Re: Big John Dalton

I'm new to the hobby, and mostly just a lurker here in the group. I

really enjoyed Big John's posts and would often go out of my way to

read them.

I gotta admit though, I'm a litte spooked. Today I'm wearing my "Big

Bad John's" t-shirt from a tavern by that name in Victoria, British

Columbia. It's been at least two years since I've worn this shirt.

Why today? I dunno.

Bye Big John, We'll miss you.

-John

From: Andrew Jeanes

Sent: Friday, May 04, 2001 5:45 PM

Subject: Re: Big John Dalton

I lurk here, mostly. I never even exchanged an email with Big John

Dalton, but I read him often and he always made me smile.

I remember when Big John spent some time in hospital, the affection

and concern from so many members of the group reminded me how much of

a community feeling can come through just a few words on a screen.

Now there'll be the follow-ups that never come. No more goat

dopplers, no more memories from a childhood spent by the great

Southern Railroad, no more tales of vast fleets of custom-painted

Athearn RDCs. No more ...

But you were wrong about one thing, John. Some memories don't fade.

Clear board, keep rolling.

Andrew Jeanes

--

"Sea language would be a very terse and economical speech if the

Old Man didn't lose the advantage by padding it with unnecessary

expletives." --Robert Cushman Murphy, _Logbook for Grace_

From: Andrew Jeanes

Sent: Friday, May 04, 2001 5:45 PM

Subject: Re: Big John Dalton

I lurk here, mostly. I never even exchanged an email with Big John

Dalton, but I read him often and he always made me smile.

I remember when Big John spent some time in hospital, the affection

and concern from so many members of the group reminded me how much of

a community feeling can come through just a few words on a screen.

Now there'll be the follow-ups that never come. No more goat

dopplers, no more memories from a childhood spent by the great

Southern Railroad, no more tales of vast fleets of custom-painted

Athearn RDCs. No more ...

But you were wrong about one thing, John. Some memories don't fade.

Clear board, keep rolling.

Andrew Jeanes

--

"Sea language would be a very terse and economical speech if the

Old Man didn't lose the advantage by padding it with unnecessary

expletives." --Robert Cushman Murphy, _Logbook for Grace_

From: Jeff de La Beaujardiere

Sent: Friday, May 04, 2001 6:18 PM

Subject: Re: Big John Dalton

What sad news! Big John encouraged me when I was just getting

started on my model railroad, and I will miss his presence in

this newsgroup.

-Jeff DLBFrom: David Nebenzahl

Sent: Friday, May 04, 2001 6:53 PM

Subject: Keeping Big John's memory alive

An idea: what about someone putting together an archive of all of Big

John's posts here, before they scroll off the screen of our collective

memory? Among others, his family may be interested in this.

It may sound like a cop-out, but there are probably others out there not

only more inclined to do this, but also better equipped.

--

... happily, fate decreed that I should grow up in an unmusical household,

so that as a child I ws not fed the poisonous food of post-Beethoven music.

- Peter I. TchaikovskyFrom: JCNOPHD

Sent: Friday, May 04, 2001 7:21 PM

Subject: Re: Big John Dalton

We love ya Big John, we really do. Thank you for sharing theses last few years

with us and thank you "Little Girl" for letting us know of the passing of this

very special man. Just wish I coiuld have known him beyond cyberspace, maybe

in the next life-----

Jerry C. in DuncanvilleFrom: Trainman

Sent: Friday, May 04, 2001 7:24 PM

Subject: Re: Tribute to Big John

It would be fitting. I know I for one will miss the goats.

Don

--

don.dellmann@prodigy.net

http://www.geocities.com/don_dellmann

moderator: WisModelersAid@yahoogroups.com

creator host: MRPics@yahoogroups.com

http://www.yahoogroups.com/group/MRPics

Lindy9113 <lindy9113@aol.com> wrote in message

news:20010504202209.07771.00003733@ng-mq1.aol.com...

> What would everyone say to a moratorium for one day Sunday. No posts on

rec

> model railroads except tributes to John or copies of his old posts?

>

> Right now it just doesn't seem like this place will ever be as much fun.

>

> Dave

> in Kansas

From: John Stephens

Sent: Friday, May 04, 2001 7:29 PM

Subject: Re: Keeping Big John's memory alive

In article <3AF334B3.2B1A3573@but.us.chickens>, David Nebenzahl

<nobody@but.us.chickens> writes:

>what about someone putting together an archive of all of Big

>John's posts here, before they scroll off the screen of our collective

>memory?

It has already sort of been done. Check out this site:

http://www.mindspring.com/~clzeni/JAD/bigjohn.html

John Stephens

A Sad HaggisterFrom: steve

Sent: Friday, May 04, 2001 7:36 PM

Subject: Re: Big John Dalton

I am truly and deeply saddened to read of John's passing. I always enjoyed

reading his posts and respected what he wrote. The hobby has lost a truly fine

gentleman. He will indeed be missed.

steve in KC

jsteverr@aol.com (John Stephens) writes:

[snip]

>Hey, Folks, This is Big John's daughter and I know how important my daddy

>is to you. I want you to know that he has passed away as of 5/4/01. He

>passed in his sleep last night and is finally at his "heavenly depot." As

>some of you know, he had a stoke 12 years ago that left the right

>paralyzed. His speech and thought processes were not affected,

>interestingly enough. We teased him that it was because of frequent

>exercise that they weren't touched. But, he battled weight since that

>time and exercise was difficult as the right side was unable to move much.

>We assume it was due to a stoke that he passed. For those who have never

>met him in real life, he was the kindest, wittiest, and most patient human

>spirit I have come to meet in my 36 years. Thank you to you all for

>giving him a reason to write and laugh. Sincerely, "Little Girl":)

From: mm

Sent: Friday, May 04, 2001 7:41 PM

Subject: Re: Big John Dalton

it's funny how the passing of someone I've never spoken to directly or seen

in the flesh can bring tears to my eyes.....

rest in peace Big John (but not so much peace it's boring ;).......

mike

From: Wolf Kirchmeir

Sent: Friday, May 04, 2001 7:47 PM

Subject: Re: Big John Dalton

On Fri, 04 May 2001 12:42:20 -0500, Douglas E. Menke wrote:

[quoting:]

=>> Hey, Folks, This is Big John's daughter and I know how important my daddy is

=>> to you. I want you to know that he has passed away as of 5/4/01. He passed

=>> in his sleep

I knew John only through his posts. A great human being.

Green signal, old chum!

Wolf Kirchmeir

If you didn't want to go to Chicago, why did you get on the train?

(Garrison Keillor)

From: Rick Jones

Sent: Friday, May 04, 2001 7:47 PM

Subject: Re: Big John Dalton

John Stephens wrote:

>

> This is for all of those who knew and appreciated the wonderful man we all knew

> as Big John. The following was posted on the Haggis Group this morning. I

> pass it on to you with deep sadness.

>

> John Stephens

> A Haggister

> ===========================================================

> Hey, Folks, This is Big John's daughter and I know how important my daddy

> is to you. I want you to know that he has passed away as of 5/4/01. He

> passed in his sleep last night and is finally at his "heavenly depot."...

Wow, what a shame. He was posting here right up to the end. It just

isn't going to seem the same with him gone.

--

Rick Jones

Remove the Extra Dot to e-mail me

In memorium...From: John Sheridan

Sent: Friday, May 04, 2001 7:48 PM

Subject: Re: Big John Dalton

> Hey, Folks, This is Big John's daughter and I know how important my daddy

> is to you. I want you to know that he has passed away as of 5/4/01. He

> passed in his sleep last night and is finally at his "heavenly depot."

Ohmygod................

One of our own has passed to the great beyond. First Jeff, now John.

Riding the Wienermobile will never be the same again.

Godspeed Big John Dalton I, for one will truely miss you.

--

John Sheridan

www.shipcamouflage.com

www.microscale.com

etc...etc...etc....

I am not Unit# 631 of the Lumber Cartel (tinlc)

If there were a Lumber Cartel, the last place on earth I would look for it

would be: http://come.to/the.lumber.cartel

From: Lindy9113

Sent: Friday, May 04, 2001 8:22 PM

Subject: Tribute to Big John

What would everyone say to a moratorium for one day Sunday. No posts on rec

model railroads except tributes to John or copies of his old posts?

Right now it just doesn't seem like this place will ever be as much fun.

Dave

in KansasFrom: Paul Braun

Sent: Friday, May 04, 2001 8:36 PM

Subject: Re: Big John Dalton

I will never pickup another bottle of Creamcoat, Applebarrel or whatever

Walymart paint and not remember what Big John has said about the topic.

We will miss you.

From: FriscoDecapod

Sent: Friday, May 04, 2001 8:40 PM

Subject: Big John Posts

Subject: Re: NOW ONLY 94 MT cars!!

From: japenguin@mindspring.com (john a dalton)

Date: 5/2/01 7:24 Central Daylight Time

Message-id: <3aeffbb9.16862131@news.mindspring.com>

"Trainman" <dom.dellmann@prodigy.net> wrote:

>I actually DO remember getting a layout running with jumper cables through

>the basement window from a '57 Plymouth.

>

>Don

.....you had jumper cables ?.....that was pretty up-town stuff....we

used aluminum clothesline in a garden hose.....kinda pretty when it

glows.....self-bonding, too..... :))

.....big john.... :))

Subject: Re: ....."Mint Resistance"..... :))

From: japenguin@mindspring.com (john a dalton)

Date: 4/28/01 5:11 Central Daylight Time

Message-id: <3aea9540.122926139@news.mindspring.com>

Michael Usoff <nsteamlocos@mindspring.com> wrote:

>john a dalton wrote:

>>

>> ....."i tried resistance soldering using my Bachman power pack, and

>> now my train ain't mint no more"..... :))

>>

>> ....big jolly.... :))

>

>GEEZ!! BJ, how many times, I got to tell you, take the train offen the

>track, when you goes to welding!! Them little wheels seem to get stuck

>everytime!! O'course, that would be good, iffen you hangs up your

>trains set!! :>)) Mike U.

....every time my neighbor plugs in his coffee pot, his $10 Bachman

train set starts up.....that scares the possum that's sleeps on the

old 18-cu-ft refrigerator door he uses for a layout....that startles

the dog that guards the quail in the cage in the kitchen....the dog

knocks over the coffee pot, unplugging it.....the train stops, and

they all go back to sleep.... :))

.....Carlotta Fembolia.....dieticianist.... :))

Subject: Re: E-Bay Experiences

From: japenguin@mindspring.com (john a dalton)

Date: 4/23/01 19:52 Central Daylight Time

Message-id: <3ae4cdf2.859054@news.mindspring.com>

Walt <Walt@Early.com> wrote:

>Nope. Virgin. :)

>

>john a dalton wrote:

>>

>> ....probably the most misused word in the English language.... :))

.....as Craig Zeni says, the only "virgin mint" is a York Peppermint

Patty..... :))

.....big..... :))

.....this is an eBay funny.....one night a middle-aged pottery-seller

comes on eBay's User Board and complains that she's TIRED of all the

sellers who are not giving refunds on unsatisfactory auctions...."i'm

just TIRED of it, i tell you, and i want something done about it NOW

!!!".....she adds, "and they even post it right there in the auction

title, too !!!"..... :))

....after they figured out what she was complaining about, and when

everybody quit laughing, they explained to her that the "NR" in some

titles meant "No Reserve", not no-refund.... :))

.....so, after about an hour or so, she writes in, "WHY does every

little thing on eBay have to have some HIDDEN MEANING ??"..... ))

.....i'm still smiling.... :))

......big john..... :))

...what's funny here is we all live within 90 miles of each

other.....see a pattern ?..... :))

....the last time i looked in a mirror, the silvering curdled and the

frame warped.... :))

....big john.... :))

..we see stuff come thru the little country auction

here....toaster, "mint in the box"....never been unpacked....but the

box is screwed up on the end....like a giant claw ripped at it, then

taped it back up.....goes for $2.00....$18.95 in

Wallymart....everybody's afraid of it.....they can't give it as a

gift.....what if they get it home and it doesn't work ?....there's no

returning it....everybody's mumbling under their breath..... :))

.....our son loves his new toaster.....he's 33, still a

bachelor...."it's chromiumium, dear old dad", he says...."hey, sorry

about the box, kid"....."what box, dear old dad ?.....say, how about a

new vacuum ?"....."next week, kid".....i'm a hero for $2.00.....

:))

.....big john.... ;))

....we see it in our little country auction here.....a newcomer sees

an opportunity to sell some salvage that he buys from a "low-life"

distributor.....nothing works, there's a chip missing out of

everything, the expensive charger is missing, the cords are from

something else, the thing makes a noise, etc.....you get the

picture....so sale time comes, and nobody bids.....the newcomer is

unhappy....he blames everybody else....he's stuck with a load of

junk....and, if he hasn't done his math, he may wind up owing the

auction house for just putting up with him..... :))

e reason the seller put all those extra names and numbers of

the rollinhg stock in there is so that anyone using SEARCH will turn

up his auction.....for example, if you were lookinmg for a #6-17315

specifically, you would turn up this auctiohn on a list of maybe 2 or

3 others.....you'd click on this auction, go to it, see your number,

and maybe bid for the "whole set" (nobody reads the fine print anymore

till they open the box).....sort of "sneaky", eh, eh ?..... :))

.....the other way is to describe the item thusly, "1917 Wyndham

Painting not Original Signed Oil"......it's just a cheap print in a

nice frame, but it shows up under a search for "Orginal Oil"....and IF

the buyer can't/doesn't read closely, he.she is likely to bid thinking

they're gonna get a bargain..... ))

.....oh, you don't think a buyer would bid and not read carefully

first ??......well, i think the answer to that one is obvious.....

:))

.....big john..... :))

....ps.....by the way, that Lionel auction is called a "pig in a

poke"..... :))

From: Jeff Finch

Sent: Friday, May 04, 2001 8:51 PM

Subject: Re: Big John Dalton

Just today I was driving through the Virginia countryside and saw some

goats on the hillside. My first thoughts were of Big John. John

showed that you need not meet face-to-face to be a friend. Truly a

sad day for all of us on r.m.r.

Jeff Finch:

Grew up in a D&H town, Oneonta, NY.

Moved to NYC country, Syracuse, NY.

Then NYNH&H and Boston & Albany region, South Eastern Mass.

Now splitting my time between B&M & O&W towns, Lowell, MA & Walton, NY.

And on the road for a project in Towson, MD

*****To reply to me, change brainboing to mindspring*****From: Christopher Thayer

Sent: Friday, May 04, 2001 8:52 PM

Subject: Re: Big John Dalton

John Stephens wrote:

> This is for all of those who knew and appreciated the wonderful man we all

> knew

> as Big John. The following was posted on the Haggis Group this morning.

> I pass it on to you with deep sadness.

> ===========================================================

> Hey, Folks, This is Big John's daughter and I know how important my daddy

> is to you. I want you to know that he has passed away as of 5/4/01.

I only knew him here, but what a lovely man he was.

Chris " " ThayerFrom: JB9for9

Sent: Friday, May 04, 2001 9:13 PM

Subject: Re: Big John Dalton

So long Big John. Your wit was something else, it always made me smile when

there was an argument going on and you made a comment that made the whole thing

seem quite unimportant and silly. We're sure going to miss you.

J. BrightFrom: Jonny Barnstorf

Sent: Friday, May 04, 2001 9:29 PM

Subject: Re: Big John Dalton

My sincerest condolences.

Jonny Barnstorf

"John Stephens" <jsteverr@aol.com> wrote in message

news:20010504121704.15339.00000381@nso-df.aol.com...

> This is for all of those who knew and appreciated the wonderful man we all

knew

> as Big John. The following was posted on the Haggis Group this morning.

I

> pass it on to you with deep sadness.

>

> John Stephens

> A Haggister

> ===========================================================

> Hey, Folks, This is Big John's daughter and I know how important my daddy

> is to you. I want you to know that he has passed away as of 5/4/01. He

> passed in his sleep last night and is finally at his "heavenly depot."

As

> some of you know, he had a stoke 12 years ago that left the right

> paralyzed. His speech and thought processes were not affected,

> interestingly enough. We teased him that it was because of frequent

> exercise that they weren't touched. But, he battled weight since that

> time and exercise was difficult as the right side was unable to move much.

> We assume it was due to a stoke that he passed. For those who have never

> met him in real life, he was the kindest, wittiest, and most patient

human

> spirit I have come to meet in my 36 years. Thank you to you all for

> giving him a reason to write and laugh. Sincerely, "Little Girl":)

>

>

>

>

From: Bill Ford

Sent: Friday, May 04, 2001 9:44 PM

Subject: Re: Big John Dalton

Big John will surely be missed a great deal for his true assistance as

well as his wit and cunning interpretation of out language.

My thoughts and prayers are extended to his family and his many friend.

Bill

Cabot, Arkansas

John Stephens wrote:

>

> This is for all of those who knew and appreciated the wonderful man we all knew

> as Big John. The following was posted on the Haggis Group this morning. I

> pass it on to you with deep sadness.

>

> John Stephens

> A Haggister

> ===========================================================

> Hey, Folks, This is Big John's daughter and I know how important my daddy

> is to you. I want you to know that he has passed away as of 5/4/01. He

> passed in his sleep last night and is finally at his "heavenly depot." As

> some of you know, he had a stoke 12 years ago that left the right

> paralyzed. His speech and thought processes were not affected,

> interestingly enough. We teased him that it was because of frequent

> exercise that they weren't touched. But, he battled weight since that

> time and exercise was difficult as the right side was unable to move much.

> We assume it was due to a stoke that he passed. For those who have never

> met him in real life, he was the kindest, wittiest, and most patient human

> spirit I have come to meet in my 36 years. Thank you to you all for

> giving him a reason to write and laugh. Sincerely, "Little Girl":)From: Dennis E. Golden

Sent: Friday, May 04, 2001 9:57 PM

Subject: Re: Big John Dalton

John Stephens wrote:

> This is for all of those who knew and appreciated the wonderful man we all knew

> as Big John. The following was posted on the Haggis Group this morning. I

> pass it on to you with deep sadness.

>

> John Stephens

> A Haggister

> ===========================================================

> Hey, Folks, This is Big John's daughter and I know how important my daddy

> is to you. I want you to know that he has passed away as of 5/4/01. He

> passed in his sleep last night and is finally at his "heavenly depot." As

> some of you know, he had a stoke 12 years ago that left the right

> paralyzed. His speech and thought processes were not affected,

> interestingly enough. We teased him that it was because of frequent

> exercise that they weren't touched. But, he battled weight since that

> time and exercise was difficult as the right side was unable to move much.

> We assume it was due to a stoke that he passed. For those who have never

> met him in real life, he was the kindest, wittiest, and most patient human

> spirit I have come to meet in my 36 years. Thank you to you all for

> giving him a reason to write and laugh. Sincerely, "Little Girl":)

As William Bendix used to say, "What a revoltin' development this is." Wit and

wisdom are hard to come by. Big John will be greatly missed.

Den

From: Fritz Milhaupt

Sent: Friday, May 04, 2001 9:57 PM

Subject: Re: Big John Dalton

John Stephens wrote:

>

> This is for all of those who knew and appreciated the wonderful man we all knew

> as Big John. The following was posted on the Haggis Group this morning. I

> pass it on to you with deep sadness.

Big John was the voice of sanity, humor, and most of all keeping things

in perspective that we have needed so often in r.m.r., with that

combination of warmth and wisdom that most of us only encounter once or

twice in a lifetime.

Rest well, good friend.

-fm

The e-mail addresses in this message bounce to frustrate harvestbots.

If you want to e-mail me, you know the drill.From: Fritz Milhaupt

Sent: Friday, May 04, 2001 10:01 PM

Subject: Re: Keeping Big John's memory alive

David Nebenzahl wrote:

>

> An idea: what about someone putting together an archive of all of Big

> John's posts here, before they scroll off the screen of our collective

> memory? Among others, his family may be interested in this.

>

> It may sound like a cop-out, but there are probably others out there not

> only more inclined to do this, but also better equipped.

When I get back home, I'll post the artwork for the "Big John's Original

Southern BBQ" billboard I built for one of my modules onto a web site

for public download.

The "Clinchfield RR, Monroe, Georgia" Return-To marks on the haggis

reefer decals were put there specifically in recognition of one of Big

John's roads of choice and of his hometown.

-fm

Perpetrator of the Haggis Decal Project, inspired by Big John, at:

http://www.rust.net/~milhaupt/haggiscar

The e-mail addresses in this message bounce to frustrate harvestbots.

See my web sites for my actual e-mail address.From: ChromeDome

Sent: Friday, May 04, 2001 10:36 PM

Subject: Re: Keeping Big John's memory alive

Fritz Milhaupt wrote:

>

> When I get back home, I'll post the artwork for the "Big John's Original

> Southern BBQ" billboard I built for one of my modules onto a web site

> for public download.

>

Now there's an idea. I'm starting a new layout. I bet I could find

room for a "Big John Memorial Bridge" on it somewhere. Or a "Dalton

Junction."

Gene

--

Homo Sapiens is a goal, not a description.From: Greg Halpin

Sent: Friday, May 04, 2001 10:36 PM

Subject: Re: Big John Dalton - Moment of Silence

From: Steve Lynch

Sent: Friday, May 04, 2001 10:50 PM

Subject: Re: Big John Dalton Thanks John....

My 2 years time here has been enriched by his guiding light. Thanks Big

John, for making my experiences better. Will miss you, but not forgotten.

Condolences to the Family.

Steve Lynch

New York & Western Railroad

www.NYandW.com

slynch@metcom.com

From: David Woodell

Sent: Friday, May 04, 2001 10:55 PM

Subject: Re: Tribute to Big John

I'm with you, Dave. I feel it most appropriate to give Big John a day of

silence and/or tribute in exchange for all the moments of joy he has

given us.

... :)) ...

we love ya Big John... we really do...

We'll miss you more than words can ever express.

David Woodell

in northwest Louisiana

David

L-6 C&E Hydros

http://community.webtv.net/DavidL6/DavidL6spages

From: Denis Blake

Sent: Friday, May 04, 2001 11:02 PM

Subject: Re: Big John Dalton

Big John

Clear blocks ahead for you. All trains have been put in the sidings to mark

your passing. God Bless you and your family.

--

Denis F. Blake

Columbus, OH

TTHOTS

Visit my photopoint site

http://albums.photopoint.com/j/AlbumList?u=1621389&f=0

"John Stephens" <jsteverr@aol.com> wrote in message

news:20010504121704.15339.00000381@nso-df.aol.com...

> This is for all of those who knew and appreciated the wonderful man we all

knew

> as Big John. The following was posted on the Haggis Group this morning.

I

> pass it on to you with deep sadness.

>

> John Stephens

> A Haggister

> ===========================================================

> Hey, Folks, This is Big John's daughter and I know how important my daddy

> is to you. I want you to know that he has passed away as of 5/4/01. He

> passed in his sleep last night and is finally at his "heavenly depot."

As

> some of you know, he had a stoke 12 years ago that left the right

> paralyzed. His speech and thought processes were not affected,

> interestingly enough. We teased him that it was because of frequent

> exercise that they weren't touched. But, he battled weight since that

> time and exercise was difficult as the right side was unable to move much.

> We assume it was due to a stoke that he passed. For those who have never

> met him in real life, he was the kindest, wittiest, and most patient

human

> spirit I have come to meet in my 36 years. Thank you to you all for

> giving him a reason to write and laugh. Sincerely, "Little Girl":)

>

>

>

From: David Woodell

Sent: Friday, May 04, 2001 11:13 PM

Subject: Re: How about $60 incl. shipping?

Good luck,

Mark Gaeth

Decatur, IN

Thanks, Mark. I wonder how I managed to pick CSX (the one selling

cheap), out of all the ones Atlas made?

..I wonder what Beeg would say?... :))

David

in La.

David

L-6 C&E Hydros

http://community.webtv.net/DavidL6/DavidL6spages

From: Jack

Sent: Friday, May 04, 2001 11:49 PM

Subject: Re: Big John Dalton

John Stephens wrote:

>

> This is for all of those who knew and appreciated the wonderful man we all knew

> as Big John. The following was posted on the Haggis Group this morning. I

> pass it on to you with deep sadness.

>

> John Stephens

> A Haggister

> ===========================================================

> Hey, Folks, This is Big John's daughter and I know how important my daddy

> is to you. I want you to know that he has passed away as of 5/4/01. He

> passed in his sleep last night and is finally at his "heavenly depot." As

> some of you know, he had a stoke 12 years ago that left the right

> paralyzed. His speech and thought processes were not affected,

> interestingly enough.

I'll miss your sense of humor, Big John. Didn't know about the stroke.

May your water glass always show enough to keep steamin'

--

JackN2MPU FN20

Modeling the NYC and NYNH&H in HO and CPRail and D&H in N

Proud NRA member

You can learn about rec.guns at http://doubletap.cs.umd.edu/rec.gunsFrom: Len

Sent: Friday, May 04, 2001 11:53 PM

Subject: Re: Big John Dalton

Dang! I've been away due to a combination of injury & illness and come

back to find Big John gone.

We never met, but I've always appreciated his wit and his advice, so

freely offered. He'll be missed.

--

Len

Head Rust Scraper

KL&B Eastern Lines RR Museum

From: Carl Saggio

Sent: Friday, May 04, 2001 11:57 PM

Subject: Re: Big John Dalton

A bit late after all the wonderful responses, but add my condolences to his

family also.

From: Booker1067

Sent: Saturday, May 05, 2001 12:07 AM

Subject: Re: Big John Dalton

A stated in the previous messages over and over again I also did not know Jonh

the man But Big John the screen name has given to me hours of enjoyment and

some times insight into this wonderful hobby, and the people that participate

in it, and this message board. The notice of his passing caught me off guard,

and leaves me with a sense of loss for a friend I never met, but spent many

hours reading his messages, in a way listening to his words and conversations,

enjoying his stories, and his vast humor. This message board will not be the

same for myself, and many others I am sure. Goodnight John, and rest in

peace....From: Lester D. Shubin

Sent: Saturday, May 05, 2001 12:50 AM

Subject: Re: Big John Dalton

I too never met John, but I will miss him very much. My sympathy to his

family.

Lester

From: Lee

Sent: Saturday, May 05, 2001 2:02 AM

Subject: Re: Big John Dalton

If the R.M.R. were politics, BIG JOHN would have been a true statesman.

May the Lord richly comfort you family and friends.

Lee, Osceola, AR

Rusty Keeney wrote:

>

> Heaven's a better place for having Big John there now.

>

> I'll miss his wit, wisdom, mental vitality, and mostly the yarns.

>

> Green Board, old friend...From: Rusty Keeney

Sent: Saturday, May 05, 2001 2:22 AM

Subject: Re: Big John Dalton

Heaven's a better place for having Big John there now.

I'll miss his wit, wisdom, mental vitality, and mostly the yarns.

Green Board, old friend...From: Gndlfstram

Sent: Saturday, May 05, 2001 3:18 AM

Subject: For the friends of Big John

The world is now a darker place;

I'm told Big John is gone.

Tho the pain we feel

Is all too real,

He'd want us to 'press on.'

I want to act as Big John did,

And treat each man as friend;

And I need to say,

"I love you guys"

Like he did till the end.

Big John taught us that, and more,

Before he left the race;

And I want to say,

"I kept the faith,"

When next I see his face.

The world seems now a darker place,

My friend Big John is gone.

Vaya con Dios, Amigo!From: modules

Sent: Saturday, May 05, 2001 4:28 AM

Subject: Re: Big John Dalton

All who read and lurk this newsgroup:

Please post a few lines of rememberence, lest his family have any doubt

that many have mourned his passing.

---------------

John would arrive like an appointed fireman here to quell threads of

uncivil tone, dousing every flame war with unrelenting positive comments

until the flame was out cold. He has graciously helped me save face on

several occasions by doing his clowning act while the bulls were

charging. And if you do more reading that 'talking' here, you'll have

learned something about this hobby and railroading from Big John.

The sweet sound of the train horn in the distance now, it must be yours

John!

-modulesFrom: Claude Allen

Sent: Saturday, May 05, 2001 7:00 AM

Subject: Re: Big John Dalton

Thanks for all the smiles Big John. You will be missed, but not forgotten.

Everytime I go to the craft section at Wal-mart to buy paint, I'll think of

the man who made us all smile with his humor and grace and common sense.

You made the world a better place by being here.

Claude Allen

"Michael Usoff" <nsteamlocos@mindspring.com> wrote in message

news:3AF2A504.DECD5EA5@mindspring.com...

> John Stephens wrote:

> >

> > This is for all of those who knew and appreciated the wonderful man we

all knew

> > as Big John. The following was posted on the Haggis Group this morning.

I

> > pass it on to you with deep sadness.

> >

> > John Stephens

> > A Haggister

> > ===========================================================

> > Hey, Folks, This is Big John's daughter and I know how important my

daddy

> > is to you. I want you to know that he has passed away as of 5/4/01. He

> > passed in his sleep last night and is finally at his "heavenly depot."

As

> > some of you know, he had a stoke 12 years ago that left the right

> > paralyzed. His speech and thought processes were not affected,

> > interestingly enough. We teased him that it was because of frequent

> > exercise that they weren't touched. But, he battled weight since that

> > time and exercise was difficult as the right side was unable to move

much.

> > We assume it was due to a stoke that he passed. For those who have

never

> > met him in real life, he was the kindest, wittiest, and most patient

human

> > spirit I have come to meet in my 36 years. Thank you to you all for

> > giving him a reason to write and laugh. Sincerely, "Little Girl":)

>

> I was shocked to learn that one of my friends had his ticket punched for

> the last time. BJ had always been around and seemed immortal, he will

> be missed and remembered with equal portions of respect and fondness.

> Adios, my friend, Michael Usoff

From: Lungshot1

Sent: Saturday, May 05, 2001 7:22 AM

Subject: Re: Big John Dalton

>Hey, Folks, This is Big John's daughter and I know how important my

>daddy

>> > is to you.

It has been a pleasure reading this newsgroup and having a person like Big John

give information and humor. He will be greatly missed.

God Bless and my sympathy to your family.

EdFrom: JCNOPHD

Sent: Saturday, May 05, 2001 9:19 AM

Subject: Re: Tribute to Big John

<< What would everyone say to a moratorium for one day Sunday >>

Great idea Dave, a "Requim for Big John."

<< Right now it just doesn't seem like this place will ever be as much fun. >>

True, painfully true.

Jerry C. in DuncanvilleFrom: Don & Terri

Sent: Saturday, May 05, 2001 10:09 AM

Subject: Re: Big John Dalton

TRAVEL by Edna St Vincent Millay

The railroad track is miles away,

And the day is loud with voices speaking,

Yet there isn't a train goes by all day

But I hear its whistle shrieking.

All night there isn't a train goes by,

Though the night is still for sleep and dreaming

But I see its cinders red on the sky,

And hear its engine steaming.

My heart is warm with the friends I make,

And better friends I'll not be knowing,

Yet there isn't a train I wouldn't take,

No matter where it's going

Donnie Gene

" Before there was a High Tech, there had to have been

a Low Tech" James C. Christensen

From: Anna J.Rohn

Sent: Saturday, May 05, 2001 10:14 AM

Subject: Re: Big John Dalton

This is truely sad news. My deepest sympathy to the family.

Doug

In article <3AF3976E.2D7153AF@arkansas.net>,

Lee <wlfergus@arkansas.net> wrote:

>If the R.M.R. were politics, BIG JOHN would have been a true statesman.

>May the Lord richly comfort you family and friends.

>Lee, Osceola, AR

>

>Rusty Keeney wrote:

>>

>> Heaven's a better place for having Big John there now.

>>

>> I'll miss his wit, wisdom, mental vitality, and mostly the yarns.

>>

>> Green Board, old friend...From: Bill Freeth

Sent: Saturday, May 05, 2001 10:33 AM

Subject: Re: Big John Dalton

I may not have met Big John Dalton in person, but I have talk to him by

E-mail a few times and have enjoyed reading this messages over the years.

I will miss reading his messages. Our thoughs are with his family at this

time.

Bill Freeth

Allen Texas

From: S C Sillato

Sent: Saturday, May 05, 2001 11:29 AM

Subject: Big John

I never met John face to face, but had numerous conversations with him

while he was convalescing in the hospital during his last trip there.

Just as much fun talking to him as reading his posts. I'll miss his

pleasant demeanor, dry Tennessee twang and endless stories. Also his

never ending ability to post under different names such as Dick Drawbar.

Can't remember exactly when but about 2 years ago when he was bored and

things were quiet here he started an argument with himself. Only a few

of us new it and helped feed the fires.

I sure wish he had written a book about his life...it would be a

entertaining read....

I'll miss you, John. Peace be with you.

--

Steve Sillato

Forty is the old age of youth; fifty the youth of old age.From: Demetre Argiro

Sent: Saturday, May 05, 2001 12:39 PM

Subject: John Dalton Moratorium Sunday

The proposal has been made that everyone honor our late friend John Dalton with a

non-posting Sunday moratorium. I think this is a wonderful idea and I urge all who

knew John, either through the cyber world or in person, to support this tribute to

the man who had so many fans here.

I shall refrain from posting anything further to the group from the time of this

posting until midnight Sunday, 06 May.

Respectfully,

Demetre Argiro

Atlanta, GeorgiaFrom: DaveW

Sent: Saturday, May 05, 2001 1:02 PM

Subject: Re: John Dalton Moratorium Sunday

Great idea. It really is amazing how the passing someone I never met or spoke to has

effected me.

So, before we all go quiet, I want to say again,

John, thanks for everything. You made this newsgroup worth looking at for the past 3

years. We all love you John, we really do!

The world was a better place for your having been here. When I finally get around to

building my own layout, there will be some kind of memorial to Big John. I haven't

figured out what it will be yet, but something prominent.

Dave

Fan of the late great Southern Pacific and Big John Dalton

Demetre, Argiro wrote:

> The proposal has been made that everyone honor our late friend John Dalton with a

> non-posting Sunday moratorium. I think this is a wonderful idea and I urge all who

> knew John, either through the cyber world or in person, to support this tribute to

> the man who had so many fans here.

>

> I shall refrain from posting anything further to the group from the time of this

> posting until midnight Sunday, 06 May.

>

> Respectfully,

> Demetre Argiro

> Atlanta, Georgia

From: roadsidephoto@crosswinds.net

Sent: Saturday, May 05, 2001 1:37 PM

Subject: Re: Big John Dalton

What a bummer. I never met him but I felt like I knew him.

:-(

From: Ctyclsscs

Sent: Saturday, May 05, 2001 1:57 PM

Subject: Re: Big John Dalton

I can't say anything better than what's already been said so eloquently by many

of the previous posters except to add that I'll miss him too and we extend our

sincere condolences to Big John's family.

Just isn't gonna be the same around here.

Jim

From: Jens Wulf

Sent: Saturday, May 05, 2001 2:46 PM

Subject: Re: Keeping Big John's memory alive

"Peter King" <fshobby@prodigy.net> wrote

>

>

> David Nebenzahl wrote:

> >

> > An idea: what about someone putting together an archive of all of Big

> > John's posts here, before they scroll off the screen of our collective

> > memory? Among others, his family may be interested in this.

> >

> > It may sound like a cop-out, but there are probably others out there not

> > only more inclined to do this, but also better equipped.

> >

> All of them? They would number in the thousands! John was one of the

> most prolific posters here. A daunting task, to be sure. (But a

> wonderful idea.)

on http://groups.google.com/ try search-term:

group:rec.models.railroad author:john author:a author:dalton

Results 1 - 10 of about 6,750. Search took 0.86 seconds.

...

then you have to tweak around w/ the advanced search to all of them

last post in r.m.r about in "Re: Number of Posts - Just Wondering"

and "I knew we could count on John to keep our numbers up." ...

====================================================================================

From: john a dalton (japenguin@mindspring.com)

Subject: Re: Number of Posts - Just Wondering

Newsgroups: rec.models.railroad

Date: 2001-05-03 06:35:41 PST

Dave Mitton <dmitton@mediaone.net> wrote:

>japenguin@mindspring.com (john a dalton) wrote:

>

>>"Christian" <ctucker1@rochester.rr.com> wrote:

>>

>>>I have been curious as to

>>>| why the total number of posts on the rocketry newsgroup regularly runs between

>>>| 50% and 100% higher than the number of posts on the railroad newsgroup.

>>>

>>>Because there are over 300 model railroading email groups on the Yahoo

>>>groups alone. RMR postings have been going down for a year as folks drift

>>>onto more focused interest groups.

>>>

>>......we must do something quickly..... :))

>>

>>GURENS AND SNERTS

>>

>>Why do the Gurens and Snerts

>>Always come in big spurts?

>....

>I knew we could count on John to keep our numbers up.

>

>Now content is a another frontier...

>

>Dave.

....just show me an empty bucket....i'll find SOMETHING to fill it....

:))

.....big foobah.... :))

====================================================================================

>

> When I first heard the news, I was prompted to look for Big John's first

> post to r.m.r. I thought I'd share it with the group.

>

> > From: john a dalton (japenguin@worldnet.att.net)

> > Subject: Re: Foam packing for brass

> > Newsgroups: rec.models.railroad

> > Date: 1997/06/10

> >

> > net citizen wrote:

> > >

> > > Some of the foam packing for my brass locomotives has rotted away. There

> > > used to be an outfit in Massachussetts that sold it. Are they still

> > > around? Are there any other sources?

> > >

> > > Thanks

> >

> >

> > ...the material is "high-density foam"...look in the phone book for

> > CUSTOM MATTRESS MANUFACTURERS and they'll probably give you all the

> > scrap you need (MIGHT cost you a suitcase full of cold beer if you're in

> > HOUSTON!!!)...it's VERY expensive to buy in a large mattress-size

> > piece...hope this helps...regards...john...

> >

> > ...ps...remember, THE SOUTHERN SERVES THE SOUTH...

> >

> It's the earliest I could find in Google and, not surprisingly, Big John

> is giving advice! Aside from knowing something about almost every

> subject (or so it seemed), John was a master at finding information,

> which he readily shared. As he looked for other people, he was learning

> himself. We watched him grow from a novice to an experienced modeler in

> a very short time.

>

> John always used to say that the memories were fading, but he was wise

> enough to share them with us. Now we can remember for him.

>

> Thank you for spending time with us, John. You were a gentleman, and a

> true friend. We will miss you.

>

> Peter King in NY

>

> --

> Charles M. Schulz 1922 - 2000.

> Cartoonist, artist, illustrator, philosopher, humanitarian.

> Rest in peace, old friend. And thank you for a lifetime of smiles and

> laughter.

I don't about the occupation but your sig perfectly fits for Big John ...

no more words

Jens

From: Ernie Fisch

Sent: Saturday, May 05, 2001 6:33 PM

Subject: Re: Big John Dalton

On Sat, 5 May 2001 03:57:11, "Carl Saggio" <csaggio@excel.net> wrote:

2000

Big John will be much missed.

--

ernie fisch

From: Arnold 299

Sent: Saturday, May 05, 2001 6:48 PM

Subject: Re: Big John Dalton

To the Dalton family, Haggis group and fellow model railroaders,

Reading this post today of Big John's death is very painful to me. Big John's

postings were both fun and helpful. He even took the time to email me

personally a couple of times. This message board has suffered a great loss.

I'm in the process of building my layout and I will find a fitting memorial on

the layout for you.

Scott Arnold From: Frank A. Rosenbaum

Sent: Saturday, May 05, 2001 9:43 PM

Subject: Re: Big John Dalton A religious memorial for you.

A moment of reflection and silence and a prayer for BJ.

The sun sinks low, the shadows fall,

The day of God is near its end.

To You, eternal God of all,

Let all our prayers now ascend.

O hear them, God, before the night;

in the evening, let there be light.

Bestow Your favor and Your grace,

And pardon us, O God of heaven.

The day declines - yet still a space

To us for penitence is given.

Then shall our sins be put to flight.

In the evening, let there be light.

And when the end of life draws near,

And darkness threatens to enfold us,

We shall not be dismayed by fear,

Our trust in You will still uphold us.

With You, eternity is bright:

In the evening there shall be light.

God bless you, Big John. Your voice is stilled, but your memory lives on.

My thoughts go out to you "Little Girl" and grandson too. May you always

remember "paw paw" and the great things he taught you.

"Eternal God, open my lips, that my mouth may declare Your glory.

--

Frank R.

Note New EMAIL address: farosenbaum@mediaone.net

The train club I belong to is the Gratiot Valley. See us at:

http://chives.michvhf.com/~gvrr/index.htm

+-------------------------+

| DO NOT FEED |

| THE TROLLS |

+-----------+-+---------+

| |

| |

| |

| |

....\\|.|/....

If at first you don't succeed, throw it in the spare parts box.

Thanks to Lindy9113

John Stephens <jsteverr@aol.com> wrote in message

news:20010504121704.15339.00000381@nso-df.aol.com...

> This is for all of those who knew and appreciated the wonderful man we all

knew

> as Big John. The following was posted on the Haggis Group this morning.

I

> pass it on to you with deep sadness.

>

> John Stephens

> A Haggister

> ===========================================================

> Hey, Folks, This is Big John's daughter and I know how important my daddy

> is to you. I want you to know that he has passed away as of 5/4/01. He

> passed in his sleep last night and is finally at his "heavenly depot."

As

> some of you know, he had a stoke 12 years ago that left the right

> paralyzed. His speech and thought processes were not affected,

> interestingly enough. We teased him that it was because of frequent

> exercise that they weren't touched. But, he battled weight since that

> time and exercise was difficult as the right side was unable to move much.

> We assume it was due to a stoke that he passed. For those who have never

> met him in real life, he was the kindest, wittiest, and most patient

human

> spirit I have come to meet in my 36 years. Thank you to you all for

> giving him a reason to write and laugh. Sincerely, "Little Girl":)

>

>

>

From: LARRY020

Sent: Saturday, May 05, 2001 10:21 PM

Subject: Re: John Dalton Moratorium Sunday

>The world was a better place for your having been here. When I finally get

>around to

>building my own layout, there will be some kind of memorial to Big John. I

>haven't

>figured out what it will be yet, but something prominent.

How about Carpets of Dalton? I see their commercials from time to time on

WTBS. If you like boxcars you can make a warehouse, or distribution point.

How about one of those 6 axle hoppers called Big John.

--------

The news was sad to hear

It left a tear in my beer

Larry, from Pinole, CAFrom: David Woodell

Sent: Saturday, May 05, 2001 11:12 PM

Subject: Re: John Dalton Moratorium Sunday

I too shall observe this.

Big John is the third "friend" I've lost this year.

The first was my great aunt, my grandmother's sister. She had no

children, so she treated us grandkids even better than granny did - and

I'm sure all here understand how well that was. RIP, Janie, we miss you,

but we're happy you're with granny again. (Janie Mohon - 04/11/05 -

01/01/01.)

Dale E. I'm a racer (boats) and I liked, looked up to, respected, and

was a fan of Dale's. My kind of racer.

Now Big John...

I iss them all.

DavidWoodell

David

L-6 C&E Hydros

http://community.webtv.net/DavidL6/DavidL6spages

From: Joe Ellis

Sent: Saturday, May 05, 2001 11:26 PM

Subject: Re: Tribute to Big John

>> << What would everyone say to a moratorium for one day Sunday >>

Standing alone in the dark, I listen...

The soulful, keening wail af a steam whistle, fifty years past its time,

carries across the suburban landscape to my ears, speaking to me of

schedules to meet, passengers to haul, freight to move.

The whistle wails again, and once again, a long, dopplered cry in the

night. Steam hammers the pistons as the engineer opens the throttle wide.

The crew is anxious to get home.

Hat off, gentlemen... it's the Southern, headed home.

See you on Monday.

--

Joe Ellis € The Synthetic Filker TesserAct Studios

| W W | W W W | W W | W W W | W W | W W W | W W | W W W |

| W W | W W W | W W | W W W | W W | W W W | W W | W W W |

|_|_|_|_|_|_|_|_|_|_|_|_|_|_|_|_|_|_|_|_|_|_|_|_|_|_|_|_|

Filk € Fly Fishing € Model Railroading € Digital PhotographyFrom: Dennis E. Golden

Sent: Saturday, May 05, 2001 11:27 PM

Subject: Re: Tribute to Big John

You can count me in on that.

Den

JCNOPHD wrote:

> << What would everyone say to a moratorium for one day Sunday >>

> Great idea Dave, a "Requim for Big John."

>

> << Right now it just doesn't seem like this place will ever be as much fun. >>

>

> True, painfully true.

>

> Jerry C. in Duncanville

From: ATSF3460

Sent: Sunday, May 06, 2001 12:25 AM

Subject: Re: Big John Dalton

My condolences to Big John's family and his many, many friends on r.m.r. Big

John's posts on any topic were always a welcome sight on my computer screen.

We'll miss you!

Mike Martin

Peoria Heights, ILFrom: Darryl Kistner

Sent: Sunday, May 06, 2001 12:48 AM

Subject: Re: Big John Posts

here was one of my recent favorites:

.....another old ditty...."don't sweat the petty things.....just pet

the sweaty things"...... :))

......big john..... :))

I will miss his posts

dk

On 05 May 2001 00:40:08 GMT, friscodecapod@aol.com (FriscoDecapod)

wrote:

>Subject: Re: NOW ONLY 94 MT cars!!

>From: japenguin@mindspring.com (john a dalton)

>Date: 5/2/01 7:24 Central Daylight Time

>Message-id: <3aeffbb9.16862131@news.mindspring.com>

>

>"Trainman" <dom.dellmann@prodigy.net> wrote:

>

>>I actually DO remember getting a layout running with jumper cables through

>>the basement window from a '57 Plymouth.

>>

>>Don

>

>.....you had jumper cables ?.....that was pretty up-town stuff....we

>used aluminum clothesline in a garden hose.....kinda pretty when it

>glows.....self-bonding, too..... :))

>

>.....big john.... :))

>

>

>Subject: Re: ....."Mint Resistance"..... :))

>From: japenguin@mindspring.com (john a dalton)

>Date: 4/28/01 5:11 Central Daylight Time

>Message-id: <3aea9540.122926139@news.mindspring.com>

>

>Michael Usoff <nsteamlocos@mindspring.com> wrote:

>

>>john a dalton wrote:

>>>

>>> ....."i tried resistance soldering using my Bachman power pack, and

>>> now my train ain't mint no more"..... :))

>>>

>>> ....big jolly.... :))

>>

>>GEEZ!! BJ, how many times, I got to tell you, take the train offen the

>>track, when you goes to welding!! Them little wheels seem to get stuck

>>everytime!! O'course, that would be good, iffen you hangs up your

>>trains set!! :>)) Mike U.

>

>....every time my neighbor plugs in his coffee pot, his $10 Bachman

>train set starts up.....that scares the possum that's sleeps on the

>old 18-cu-ft refrigerator door he uses for a layout....that startles

>the dog that guards the quail in the cage in the kitchen....the dog

>knocks over the coffee pot, unplugging it.....the train stops, and

>they all go back to sleep.... :))

>

>.....Carlotta Fembolia.....dieticianist.... :))

>

>Subject: Re: E-Bay Experiences

>From: japenguin@mindspring.com (john a dalton)

>Date: 4/23/01 19:52 Central Daylight Time

>Message-id: <3ae4cdf2.859054@news.mindspring.com>

>

>Walt <Walt@Early.com> wrote:

>

>>Nope. Virgin. :)

>>

>>john a dalton wrote:

>>>

>>> ....probably the most misused word in the English language.... :))

>

>.....as Craig Zeni says, the only "virgin mint" is a York Peppermint

>Patty..... :))

>

>.....big..... :))

>

>

>.....this is an eBay funny.....one night a middle-aged pottery-seller

>comes on eBay's User Board and complains that she's TIRED of all the

>sellers who are not giving refunds on unsatisfactory auctions...."i'm

>just TIRED of it, i tell you, and i want something done about it NOW

>!!!".....she adds, "and they even post it right there in the auction

>title, too !!!"..... :))

>

>....after they figured out what she was complaining about, and when

>everybody quit laughing, they explained to her that the "NR" in some

>titles meant "No Reserve", not no-refund.... :))

>

>.....so, after about an hour or so, she writes in, "WHY does every

>little thing on eBay have to have some HIDDEN MEANING ??"..... ))

>

>.....i'm still smiling.... :))

>

>......big john..... :))

>

>...what's funny here is we all live within 90 miles of each

>other.....see a pattern ?..... :))

>

>....the last time i looked in a mirror, the silvering curdled and the

>frame warped.... :))

>

>....big john.... :))

>

>..we see stuff come thru the little country auction

>here....toaster, "mint in the box"....never been unpacked....but the

>box is screwed up on the end....like a giant claw ripped at it, then

>taped it back up.....goes for $2.00....$18.95 in

>Wallymart....everybody's afraid of it.....they can't give it as a

>gift.....what if they get it home and it doesn't work ?....there's no

>returning it....everybody's mumbling under their breath..... :))

>

>.....our son loves his new toaster.....he's 33, still a

>bachelor...."it's chromiumium, dear old dad", he says...."hey, sorry

>about the box, kid"....."what box, dear old dad ?.....say, how about a

>new vacuum ?"....."next week, kid".....i'm a hero for $2.00.....

>:))

>

>.....big john.... ;))

>

>....we see it in our little country auction here.....a newcomer sees

>an opportunity to sell some salvage that he buys from a "low-life"

>distributor.....nothing works, there's a chip missing out of

>everything, the expensive charger is missing, the cords are from

>something else, the thing makes a noise, etc.....you get the

>picture....so sale time comes, and nobody bids.....the newcomer is

>unhappy....he blames everybody else....he's stuck with a load of

>junk....and, if he hasn't done his math, he may wind up owing the

>auction house for just putting up with him..... :))

>

>e reason the seller put all those extra names and numbers of

>the rollinhg stock in there is so that anyone using SEARCH will turn

>up his auction.....for example, if you were lookinmg for a #6-17315

>specifically, you would turn up this auctiohn on a list of maybe 2 or

>3 others.....you'd click on this auction, go to it, see your number,

>and maybe bid for the "whole set" (nobody reads the fine print anymore

>till they open the box).....sort of "sneaky", eh, eh ?..... :))

>

>.....the other way is to describe the item thusly, "1917 Wyndham

>Painting not Original Signed Oil"......it's just a cheap print in a

>nice frame, but it shows up under a search for "Orginal Oil"....and IF

>the buyer can't/doesn't read closely, he.she is likely to bid thinking

>they're gonna get a bargain..... ))

>

>.....oh, you don't think a buyer would bid and not read carefully

>first ??......well, i think the answer to that one is obvious.....

>:))

>

>.....big john..... :))

>

>....ps.....by the way, that Lionel auction is called a "pig in a

>poke"..... :))

>

>

>

>

From: Lt. Jim

Sent: Sunday, May 06, 2001 3:03 AM

Subject: Re: Big John Dalton

I've always thought of Big John as a cornerstone of this board. He was there to greet

me when I first came aboard well over a year ago, and he was a fixture whose

witticisms and good ole' country logic & humor made this city boy smile. I felt as if

I DID know him in person, and I hope that we can all do his memory justice. My

condolences to his family...

Lt. Jim

NYC, NY

Michael Usoff wrote:

> John Stephens wrote:

> >

> > This is for all of those who knew and appreciated the wonderful man we all knew

> > as Big John. The following was posted on the Haggis Group this morning. I

> > pass it on to you with deep sadness.

> >

> > John Stephens

> > A Haggister

> > ===========================================================

> > Hey, Folks, This is Big John's daughter and I know how important my daddy

> > is to you. I want you to know that he has passed away as of 5/4/01. He

> > passed in his sleep last night and is finally at his "heavenly depot." As

> > some of you know, he had a stoke 12 years ago that left the right

> > paralyzed. His speech and thought processes were not affected,

> > interestingly enough. We teased him that it was because of frequent

> > exercise that they weren't touched. But, he battled weight since that

> > time and exercise was difficult as the right side was unable to move much.

> > We assume it was due to a stoke that he passed. For those who have never

> > met him in real life, he was the kindest, wittiest, and most patient human

> > spirit I have come to meet in my 36 years. Thank you to you all for

> > giving him a reason to write and laugh. Sincerely, "Little Girl":)

>

> I was shocked to learn that one of my friends had his ticket punched for

> the last time. BJ had always been around and seemed immortal, he will

> be missed and remembered with equal portions of respect and fondness.

> Adios, my friend, Michael Usoff

From: Jim Stewart

Sent: Sunday, May 06, 2001 4:32 AM

Subject: Re: Big John Dalton

> Hey, Folks, This is Big John's daughter and I know how important my daddy

> is to you. I want you to know that he has passed away as of 5/4/01. He

> passed in his sleep last night and is finally at his "heavenly depot

.... For those who have never

> met him in real life, he was the kindest, wittiest, and most patient

human

> spirit I have come to meet in my 36 years. Thank you to you all for

> giving him a reason to write and laugh. Sincerely, "Little Girl":)

>

Bye, Big John, you have a pass on any railroad I run and there will be

haggis on the stove in the Caboose.

Pull that whistle long and hard, there is a long uphill climb on this

branch.

Jim Stewart

>

From: Pete Donohue

Sent: Sunday, May 06, 2001 7:18 AM

Subject: Re: Big John Dalton

It was only a few months ago that BJ sent me some parts and advice at

his own expense to myself in England. That was the kind of man he was.

He will be sorely missed on this group.

My condolences to all.

Pete Donohue.

From: <>Drew<>

Sent: Sunday, May 06, 2001 7:21 PM

Subject: Re: Big John

Oh my god... May he rest in peace, *don't party to much* ;)

I send my gratitude to the family of John's. Loosing a family member/friend

or even someone you may not know to well that you met over the net is still

hard.

I'll remember John. He's helped me out a ton.

Drew

"S C Sillato" <ssillato@gcfn.org> wrote in message

news:9d167a$9r2$1@acme.gcfn.org...

>

> I never met John face to face, but had numerous conversations with him

> while he was convalescing in the hospital during his last trip there.

> Just as much fun talking to him as reading his posts. I'll miss his

> pleasant demeanor, dry Tennessee twang and endless stories. Also his

> never ending ability to post under different names such as Dick Drawbar.

> Can't remember exactly when but about 2 years ago when he was bored and

> things were quiet here he started an argument with himself. Only a few

> of us new it and helped feed the fires.

>

> I sure wish he had written a book about his life...it would be a

> entertaining read....

>

> I'll miss you, John. Peace be with you.

> --

> Steve Sillato

> Forty is the old age of youth; fifty the youth of old age.

From: M. McGrattan

Sent: Sunday, May 06, 2001 7:32 PM

Subject: Re: Big John Dalton

To John and his family and friends: The sincere condolences and prayers of an

admirer from up here in the great white north. John once helped "talk" me though a

tough time; now he's gone to a place where tough times are a distant memory and

everyday is filled with peace and love.

We'll miss ya John....Green signals all the way home ma friend......

Mike in Peterborough

John Stephens wrote:

> This is for all of those who knew and appreciated the wonderful man we all knew

> as Big John. The following was posted on the Haggis Group this morning. I

> pass it on to you with deep sadness.

>

> John Stephens

> A Haggister

> ===========================================================

> Hey, Folks, This is Big John's daughter and I know how important my daddy

> is to you. I want you to know that he has passed away as of 5/4/01. He

> passed in his sleep last night and is finally at his "heavenly depot." As

> some of you know, he had a stoke 12 years ago that left the right

> paralyzed. His speech and thought processes were not affected,

> interestingly enough. We teased him that it was because of frequent

> exercise that they weren't touched. But, he battled weight since that

> time and exercise was difficult as the right side was unable to move much.

> We assume it was due to a stoke that he passed. For those who have never

> met him in real life, he was the kindest, wittiest, and most patient human

> spirit I have come to meet in my 36 years. Thank you to you all for

> giving him a reason to write and laugh. Sincerely, "Little Girl":)

From: Ian G. Mathers

Sent: Monday, May 07, 2001 1:32 AM

Subject: Re: Big John Dalton

To all of us, Big John gave freely his wisdom, insight, wit and advice.

I'll sadly miss his posts to this newsgroup;

His were always the first I read.....

We've lost a true gentleman.

Ian MathersFrom: Kennedy (no longer not on anything!)

Sent: Monday, May 07, 2001 6:02 AM

Subject: Re: Big John Dalton

jsteverr@aol.com (John Stephens) wrote:

> This is for all of those who knew and appreciated the wonderful man we

> all knew as Big John. The following was posted on the Haggis Group this

> morning. I pass it on to you with deep sadness.

>

> John Stephens

> A Haggister

> ===========================================================

> Hey, Folks, This is Big John's daughter and I know how important my

> daddy is to you. I want you to know that he has passed away as of

> 5/4/01. He passed in his sleep last night and is finally at his

> "heavenly depot." As some of you know, he had a stoke 12 years ago that

> left the right paralyzed. His speech and thought processes were not

> affected, interestingly enough. We teased him that it was because of

> frequent exercise that they weren't touched. But, he battled weight

> since that time and exercise was difficult as the right side was unable

> to move much. We assume it was due to a stoke that he passed. For those

> who have never met him in real life, he was the kindest, wittiest, and

> most patient human spirit I have come to meet in my 36 years. Thank you

> to you all for giving him a reason to write and laugh. Sincerely,

> "Little Girl":)

This is terrible news! I've only been on the group for about a year and a

half, but always looked for Big John's posts.

Lousy way to start the week......

:(

Kennedy

--

-------------------- http://NewsReader.Com/ --------------------

Usenet for the WebFrom: Lindy9113

Sent: Monday, May 07, 2001 6:29 AM

Subject: THANKS! (Sunday SIlence for John)

Thanks to all who refrained from posting yesterday in memory of Big John.

The relative silence stood as a tribute to everyone's favorite poster!

We can go on now but things will never be quite normal for there will always be

a sort of silence here without the posts from Big John.

Dave

in KansasFrom: Kennedy (no longer not on anything!)

Sent: Monday, May 07, 2001 6:46 AM

Subject: Re: Tribute to Big John

lindy9113@aol.com (Lindy9113) wrote:

> Right now it just doesn't seem like this place will ever be as much fun.

I found out about all this Monday morning, and you're right, reading the

weekend's messages isn't as much fun as it was.

It's a real bummer.

Kennedy

--

-------------------- http://NewsReader.Com/ --------------------

Usenet for the WebFrom: JB/NL

Sent: Monday, May 07, 2001 7:43 AM

Subject: Re: THANKS! (Sunday SIlence for John)

lindy9113@aol.com (Lindy9113) wrote in

<20010507062928.04906.00004970@ng-fi1.aol.com>:

>Thanks to all who refrained from posting yesterday in memory of Big

>John. The relative silence stood as a tribute to everyone's favorite

>poster!

>

>We can go on now but things will never be quite normal for there will

>always be a sort of silence here without the posts from Big John.

My sentiments exactly.

While I'm still a 'newbie' here, I too enjoyed reading BJ's posts, have

learned from them as well......

--

Jeroen "NShortLiner" Braamhaar <tsunami@home.nl>

ICQ: 81295281 | AIM: NShortLiner

"Steamers have souls, diesels have throbbing hearts, electric locs are

just machines."

I hope the Southern serves Heaven, and Big John has an honorary trackside

seat. In fond memory of Big John, the man who I never met, yet knew.From: JCNOPHD

Sent: Monday, May 07, 2001 8:40 AM

Subject: Re: THANKS! (Sunday SIlence for John)

<< We can go on now but things will never be quite normal for there will always

be

a sort of silence here without the posts from Big John >>

AMEN! Really nothing left to say. Oops, gotta go clean the tears off my

glasses again.

Jerry C. in DuncanvilleFrom: Michael Powell

Sent: Monday, May 07, 2001 9:13 AM

Subject: Re: Big John Dalton

I also paid a visit to the craft section at the local Wal-mart to check

out the Ceramcoat (sp?) paints due to his recommendation. I wish I had a

chance to try them out...I was looking forward to letting him know that

they worked good for me. In my garage, on a sheet of paper tacked to the

wall, I have written down the "formula" he posted here as a reminder of

how to mix it. I think it was 70% paint, 30% distilled water. ; )

I also remember some of the nice things he said about people he'd met in

Kentucky, as well as the bourbon chocolates. ; )

We will miss you, John.

Michael, in KY.

Claude Allen <claude_allen@hotmail.nospam.com> wrote:

:

: Thanks for all the smiles Big John. You will be missed, but not forgotten.

: Everytime I go to the craft section at Wal-mart to buy paint, I'll think of

: the man who made us all smile with his humor and grace and common sense.

:

: You made the world a better place by being here.

:

: Claude Allen

:

:

: "Michael Usoff" <nsteamlocos@mindspring.com> wrote in message

: news:3AF2A504.DECD5EA5@mindspring.com...

:> John Stephens wrote:

:> >

:> > This is for all of those who knew and appreciated the wonderful man we

: all knew

:> > as Big John. The following was posted on the Haggis Group this morning.

: I

:> > pass it on to you with deep sadness.

:> >

:> > John Stephens

:> > A Haggister

:> > ===========================================================

:> > Hey, Folks, This is Big John's daughter and I know how important my

: daddy

:> > is to you. I want you to know that he has passed away as of 5/4/01. He

:> > passed in his sleep last night and is finally at his "heavenly depot."

: As

:> > some of you know, he had a stoke 12 years ago that left the right

:> > paralyzed. His speech and thought processes were not affected,

:> > interestingly enough. We teased him that it was because of frequent

:> > exercise that they weren't touched. But, he battled weight since that

:> > time and exercise was difficult as the right side was unable to move

: much.

:> > We assume it was due to a stoke that he passed. For those who have

: never

:> > met him in real life, he was the kindest, wittiest, and most patient

: human

:> > spirit I have come to meet in my 36 years. Thank you to you all for

:> > giving him a reason to write and laugh. Sincerely, "Little Girl":)

:>

:> I was shocked to learn that one of my friends had his ticket punched for

:> the last time. BJ had always been around and seemed immortal, he will

:> be missed and remembered with equal portions of respect and fondness.

:> Adios, my friend, Michael Usoff

:

:

-- From: Mike Tennent

Sent: Monday, May 07, 2001 9:43 AM

Subject: Re: Big John Dalton

A sad day for all of us, indeed.

Farewell, John.

Mike Tennent

"IronPenguin"

Operating Traffic Lights

Crossbucks

HO and N Scale

http://www.catalog.com/webrun/ipeFrom: Kennedy (no longer not on anything!)

Sent: Monday, May 07, 2001 10:22 AM

Subject: Re: THANKS! (Sunday SIlence for John)

jcnophd@aol.com (JCNOPHD) wrote:

> AMEN! Really nothing left to say. Oops, gotta go clean the tears off my

> glasses again.

Yes. I've been bummed out all morning. I had a couple of his posts in my

Inbox, and it's still pretty tough.....

Kennedy

--

-------------------- http://NewsReader.Com/ --------------------

Usenet for the WebFrom: Steve Bucy

Sent: Monday, May 07, 2001 1:19 PM

Subject: Re: Big John Dalton

Truly a sad Monday...

I was just reading some of his posts last week. Now he is gone...

A great loss for the hobby, RMR, and everyone...

There will never be another SP, B&O, Pennsy, or Big John.

God bless BJ.

Steve Bucy

--

"The only human commander to survive combat

with the Minbari fleet is behind me. You are in front of me.

If you value your lives be somewhere else!" - Delenn

John Stephens wrote in message

<20010504121704.15339.00000381@nso-df.aol.com>...

>This is for all of those who knew and appreciated the wonderful man we all

knew

>as Big John. The following was posted on the Haggis Group this morning. I

>pass it on to you with deep sadness.

>

>John Stephens

>A Haggister

>===========================================================

>Hey, Folks, This is Big John's daughter and I know how important my daddy

>is to you. I want you to know that he has passed away as of 5/4/01. He

>passed in his sleep last night and is finally at his "heavenly depot." As

>some of you know, he had a stoke 12 years ago that left the right

>paralyzed. His speech and thought processes were not affected,

>interestingly enough. We teased him that it was because of frequent

>exercise that they weren't touched. But, he battled weight since that

>time and exercise was difficult as the right side was unable to move much.

>We assume it was due to a stoke that he passed. For those who have never

>met him in real life, he was the kindest, wittiest, and most patient human

>spirit I have come to meet in my 36 years. Thank you to you all for

>giving him a reason to write and laugh. Sincerely, "Little Girl":)

>

>

>

From: Steve Bucy

Sent: Monday, May 07, 2001 1:23 PM

Subject: Re: Big John Dalton

Andrew Jeanes wrote in message <9cv7te$dvh$1@bertrand.ccs.carleton.ca>...

>I lurk here, mostly. I never even exchanged an email with Big John

>Dalton, but I read him often and he always made me smile.

>

>I remember when Big John spent some time in hospital, the affection

>and concern from so many members of the group reminded me how much of

>a community feeling can come through just a few words on a screen.

>Now there'll be the follow-ups that never come. No more goat

>dopplers, no more memories from a childhood spent by the great

>Southern Railroad, no more tales of vast fleets of custom-painted

>Athearn RDCs. No more ...

This is the hardest part. I loved hearing about those childhood memories.

All the stories...

It's just not going to be the same around here.

Steve Bucy

--

"The only human commander to survive combat

with the Minbari fleet is behind me. You are in front of me.

If you value your lives be somewhere else!" - Delenn

>But you were wrong about one thing, John. Some memories don't fade.

>

>Clear board, keep rolling.

>

>Andrew Jeanes

>

>--

>"Sea language would be a very terse and economical speech if the

>Old Man didn't lose the advantage by padding it with unnecessary

>expletives." --Robert Cushman Murphy, _Logbook for Grace_

>

From: Paul Tackowiak

Sent: Monday, May 07, 2001 1:43 PM

Subject: Re: Big John Dalton

Sad news indeed. I've been hanging out here for years and in all

that time some of the nicest messages I ever got were from John.

Though I had actually never met him, I felt we knew each other

well enough just by reading each others posts. RMR will be a

little less familiar now, though I'm sure John will still be

reading all the posts.

Paul TackowiakFrom: Paul Tackowiak

Sent: Monday, May 07, 2001 1:57 PM

Subject: Re: Keeping Big John's memory alive

Maybe I'm crazy, but I think I recall one of John's earliest

posts being an announcement that he was just getting (back?) into

model railroading and that he needed some advice. Unless I'm

confused, I also remember him posting regular updates on his

progress and what he had learned. Seems like ages ago.

Paul Tackowiak

Peter King wrote:

>

> When I first heard the news, I was prompted to look for Big John's first

> post to r.m.r. I thought I'd share it with the group.

>From: Wim van Bemmel

Sent: Monday, May 07, 2001 2:13 PM

Subject: Big John Dalton

After my return from Napels I read the sad news that John left us.

So, involuntarily shared the sunday silence..

John was an inspirition to me, and kept me to this newsgroup.

We exchanged a goat story, and he told me to publish mine in his next

book..

I will wait for that, I promise, in remembrance.

To the family and friends: we share the mourning,

--

Regards, Groeten,

Wim.

------------------------------------------------------------------

Life is about interfacing ....

Inter Access & business mailto:wimb@interaccess.nl

Personal & DCC & railroad mailto:wim@vanbemmel.nl

------------------------------------------------------------------

From: MasterOfJacqui

Sent: Monday, May 07, 2001 2:36 PM

Subject: Re: John Dalton Moratorium Sunday

I wonder, if maybe the idea of not posting here for a time in his honor, would

be what John really would have wanted. I think, that given the fact that he so

loved to post here, that there is a better idea...that everyone honor him by

posting from here on out....in the same way he did. Posts that were respectful,

fun, never rude or critical, and laced with friendliness and kindness.

I for one, will follow that course from here on out.

From: JB/NL

Sent: Monday, May 07, 2001 2:59 PM

Subject: Re: John Dalton Moratorium Sunday

masterofjacqui@aol.com (MasterOfJacqui) wrote in

<20010507143549.10999.00004679@ng-fi1.aol.com>:

>I wonder, if maybe the idea of not posting here for a time in his

>honor, would be what John really would have wanted. I think, that

>given the fact that he so loved to post here, that there is a better

>idea...that everyone honor him by posting from here on out....in the

>same way he did. Posts that were respectful, fun, never rude or

>critical, and laced with friendliness and kindness. I for one, will

>follow that course from here on out.

Seconded!

--

Jeroen "NShortLiner" Braamhaar <tsunami@home.nl>

ICQ: 81295281 | AIM: NShortLiner

"Steamers have souls, diesels have throbbing hearts, electric locs are

just machines."

I hope the Southern serves Heaven, and Big John has an honorary trackside

seat. In fond memory of Big John, the man who I never met, yet knew.From: Dale Leasure

Sent: Monday, May 07, 2001 3:14 PM

Subject: Re: Tribute to Big John

I agree, this group is definitely not the same without Big John.

I don't know about a moratorium, but I hope John is smilin' about the number of

posts concerning his passing.

Anyone know what the longest running thread was in this news group?

We need to at least try to beat HAGGIS! :-)

Lindy9113 wrote:

> What would everyone say to a moratorium for one day Sunday. No posts on rec

> model railroads except tributes to John or copies of his old posts?

>

> Right now it just doesn't seem like this place will ever be as much fun.

>

> Dave

> in Kansas

From: MainStHtge

Sent: Monday, May 07, 2001 3:45 PM

Subject: Re: Big John Dalton

>Andrew Jeanes wrote in message <9cv7te$dvh$1@bertrand.ccs.carleton.ca>...

>>I lurk here, mostly. I never even exchanged an email with Big John

>>Dalton, but I read him often and he always made me smile.

>>

>>I remember when Big John spent some time in hospital, the affection

>>and concern from so many members of the group reminded me how much of

>>a community feeling can come through just a few words on a screen.

>>Now there'll be the follow-ups that never come. No more goat

>>dopplers, no more memories from a childhood spent by the great

>>Southern Railroad, no more tales of vast fleets of custom-painted

>>Athearn RDCs. No more ...

>

>This is the hardest part. I loved hearing about those childhood memories.

>All the stories...

>

>It's just not going to be the same around here.

>

>Steve Bucy

I too lurk here,mostly.

And I too loved hearing about those childhood, and adult, memories. John could

paint the most wonderful pictures just with his words.

I often felt so fortunate just to be able to read his comments. And many time I

wanted his words to be collected somewhere. He reminded me in many ways of

Garrison Kiellor (sp?), able to fabricate the most delicious tall tales.

I remember that he was away "working on a new house" and didn't post for

several months. I missed him. Then he was back and all was well with the world.

John, thanks for the memories and the stories.

>>But you were wrong about one thing, John. Some memories don't fade.

Godspeed, sir.

Bruce West

From: Dale Leasure

Sent: Monday, May 07, 2001 3:53 PM

Subject: Re: Big John Dalton

I too was very saddened to hear of John's passing. My condolences to his

daughter and family. I too am just one of the countless others touched by

John's humor and graceful, charming, way of sharing his wealth of knowledge

through this news group. Not just knowledge regarding model railroading, but

about life.

When I read the sad news I must have breathed a sighing "oh, no!" and my wife

wondered what might cause such a reaction reading RMR. I tried to explain how

this news about someone I had never met could sadden me so, but couldn't quite

get her to understand.

I will miss his presence hear.

So long Big John, see you in the big roundhouse or maybe over at the beanery.

Save me a seat at the counter...........................

Dale

mm wrote:

> it's funny how the passing of someone I've never spoken to directly or seen

> in the flesh can bring tears to my eyes.....

>

> rest in peace Big John (but not so much peace it's boring ;).......

>

> mike

From: DAYNE402

Sent: Monday, May 07, 2001 4:12 PM

Subject: Re: Industry Names (WAS): New Industries for your Railroad

>And for eats don't forget Alice's restaraunt-

Or for fast food, try Big John's Fish & Quips.

From: Lindy9113

Sent: Monday, May 07, 2001 5:20 PM

Subject: Re: John Dalton Moratorium Sunday

>that there is a better

>>idea...that everyone honor him by posting from here on out....in the

>>same way he did. Posts that were respectful, fun, never rude or

>>critical, and laced with friendliness and kindness. I for one, will

>>follow that course from here on out.

>

>Seconded!

Oh absolutely! One tribute does not preclude another!

Dave

in Kansas

From: John Sheridan

Sent: Monday, May 07, 2001 5:43 PM

Subject: Re: John Dalton Moratorium Sunday

> >The world was a better place for your having been here. When I finally

get

> >around to

> >building my own layout, there will be some kind of memorial to Big John.

I

> >haven't

> >figured out what it will be yet, but something prominent.

>

> How about Carpets of Dalton? I see their commercials from time to time on

> WTBS. If you like boxcars you can make a warehouse, or distribution

point.

>

> How about one of those 6 axle hoppers called Big John.

John will be immortalized in the near future if I can get it past

Craig.......heheheheheheh.

--

John Sheridan

Microscale Decals

www.microscale.com

If I am talking decals, I'm speaking for Microscale

Otherwise, I speak for myself.

From: John Sheridan

Sent: Monday, May 07, 2001 5:43 PM

Subject: Re: John Dalton Moratorium Sunday

> >The world was a better place for your having been here. When I finally

get

> >around to

> >building my own layout, there will be some kind of memorial to Big John.

I

> >haven't

> >figured out what it will be yet, but something prominent.

>

> How about Carpets of Dalton? I see their commercials from time to time on

> WTBS. If you like boxcars you can make a warehouse, or distribution

point.

>

> How about one of those 6 axle hoppers called Big John.

John will be immortalized in the near future if I can get it past

Craig.......heheheheheheh.

--

John Sheridan

Microscale Decals

www.microscale.com

If I am talking decals, I'm speaking for Microscale

Otherwise, I speak for myself.

From: Denis Blake

Sent: Monday, May 07, 2001 5:54 PM

Subject: Re: Big John Dalton

Little Girl and ALL list members.

Guys and Gals

I have been a member of this newsgroup for some time now. About 5 or 6

years by now. Never, ever, on any newsgroup that I visit, has there been

such an out pouring of tribute about the passing of one man, not ever,

PERIOD.

It is obvious that Big John Dalton touched a lot of us in more ways than we

will ever admit and certainly more ways than most of us will ever know.

His whit was absolutely incredible. He was charming in the way he told

stores, true or fabricated in that incredible mind of his. I certainly wish

that I was as creative as he was and will continue to be, at least in my

mind.

John, REST IN PEACE. Little Girl, come around once in a while for a visit.

You are more than welcome here.

Denis F. Blake

Columbus, OH

TTHOTS

From: Juhana Siren

Sent: Monday, May 07, 2001 6:06 PM

Subject: Re: Big John Dalton

The smoke fades into the wind, the whistle dies away.

The Southern has left, the yard is empty.

Bon voyage, Big John.

--

*** Juhana Siren *** Juhana.Siren@oulu.fi *** OH8HTH (2 m, 70 cm) ***

///////////////////// END OF TEXT - STOP READING ////////////////////From: Peter King

Sent: Monday, May 07, 2001 7:25 PM

Subject: Proposal :Big John permanent memorial

I'd like to propose an idea for a permanent rec.models.railroad memorial

to John Dalton. This is just an idea, and I am open to suggestions.

One of John's major projects was assembling a fleet of Athearn dummy

RDCs to use as passenger cars on a model excursion train. He did quite a

bit of research here on the RDCs to try to be accurate.

This weekend, I was at the Danbury (CT) Railway Museum. They are in the

process of restoring former New Haven RDC-1 #32 to its original

appearance. The project is nearing completion, and they are now

soliciting donations to fit the car with original style walkover seats.

$200 will purchase a seat for the car, plus a plaque with the donor's

name.

I would like to suggest that we band together to purchase a seat for the

car in Memory of Big John. This is how I envision the project:

- I will ask for pledges from members of the group during a certain

period.

- At the end of that period, I will ask for donations to be sent in.

Each donor can make the check payable to the museum so that I won't be

handling any actual funds, and the donor gets the appropriate tax

deduction.

- Once donations are finished, I will gather them up, and forward them

to the museum. I will request a plaque reading something like, "In

memory of "Big John" Dalton, from his friends on the rec.models.railroad

newsgroup."

- I will publish a list of donors, excluding those who wish to remain

anonymous. Amounts donated will NOT be disclosed to anyone. I will also

see to it that John's family is made aware of the project.

- Any funds over $200 could go towards other funding for the car, or I

am open to suggestions.

As I said, this is an idea only. I would like to open this up for

comments until Saturday, March 12th. I will sift through the comments,

and try to come up with a suitable final proposal, which I would put to

an informal vote.

So, please, let me know what you think. Good idea, or not? Suggested

alterations? Alternate proposals?

Thanks,

Peter King in NY

--

Charles M. Schulz 1922 - 2000.

Cartoonist, artist, illustrator, philosopher, humanitarian.

Rest in peace, old friend. And thank you for a lifetime of smiles and

laughter.From: Christopher Thayer

Sent: Monday, May 07, 2001 7:27 PM

Subject: Re: John Dalton Moratorium Sunday

John Sheridan wrote:

> John will be immortalized in the near future if I can get it past

> Craig.......heheheheheheh.

Please, please...don't forget the N-scalers.

Chris "Disciple of the Big John School of Model Railroading" Thayer

From: Peter King

Sent: Monday, May 07, 2001 7:28 PM

Subject: Re: Keeping Big John's memory alive

Paul Tackowiak wrote:

>

> Maybe I'm crazy, but I think I recall one of John's earliest

> posts being an announcement that he was just getting (back?) into

> model railroading and that he needed some advice. Unless I'm

> confused, I also remember him posting regular updates on his

> progress and what he had learned. Seems like ages ago.

>

> Paul Tackowiak

Paul, it's entirely possible that your memory is more accurate thatn

Google's archive. Towards the end, I found Deja to be incomplete

(missing early posts that were previously available), and that seems to

have carried over to Google.

It's just the earlies post I was able to find, although I found some of

John's posts on stamp collecting groups that predated the r.m.r one I

found.

Peter King in NY

--

Charles M. Schulz 1922 - 2000.

Cartoonist, artist, illustrator, philosopher, humanitarian.

Rest in peace, old friend. And thank you for a lifetime of smiles and

laughter.From: Peter King

Sent: Monday, May 07, 2001 7:42 PM

Subject: Re: Proposal :Big John permanent memorial - correction

Corrected date below.

Peter King wrote:

>

> I'd like to propose an idea for a permanent rec.models.railroad memorial

> to John Dalton. This is just an idea, and I am open to suggestions.

>

> One of John's major projects was assembling a fleet of Athearn dummy

> RDCs to use as passenger cars on a model excursion train. He did quite a

> bit of research here on the RDCs to try to be accurate.

>

> This weekend, I was at the Danbury (CT) Railway Museum. They are in the

> process of restoring former New Haven RDC-1 #32 to its original

> appearance. The project is nearing completion, and they are now

> soliciting donations to fit the car with original style walkover seats.

>

> $200 will purchase a seat for the car, plus a plaque with the donor's

> name.

>

> I would like to suggest that we band together to purchase a seat for the

> car in Memory of Big John. This is how I envision the project:

>

> - I will ask for pledges from members of the group during a certain

> period.

>

> - At the end of that period, I will ask for donations to be sent in.

> Each donor can make the check payable to the museum so that I won't be

> handling any actual funds, and the donor gets the appropriate tax

> deduction.

>

> - Once donations are finished, I will gather them up, and forward them

> to the museum. I will request a plaque reading something like, "In

> memory of "Big John" Dalton, from his friends on the rec.models.railroad

> newsgroup."

>

> - I will publish a list of donors, excluding those who wish to remain

> anonymous. Amounts donated will NOT be disclosed to anyone. I will also

> see to it that John's family is made aware of the project.

>

> - Any funds over $200 could go towards other funding for the car, or I

> am open to suggestions.

>

> As I said, this is an idea only. I would like to open this up for

> comments until Saturday, May 12th. I will sift through the comments,

> and try to come up with a suitable final proposal, which I would put to

> an informal vote.

>

> So, please, let me know what you think. Good idea, or not? Suggested

> alterations? Alternate proposals?

>

> Thanks,

> Peter King in NY

> --

> Charles M. Schulz 1922 - 2000.

> Cartoonist, artist, illustrator, philosopher, humanitarian.

> Rest in peace, old friend. And thank you for a lifetime of smiles and

> laughter.

--

Charles M. Schulz 1922 - 2000.

Cartoonist, artist, illustrator, philosopher, humanitarian.

Rest in peace, old friend. And thank you for a lifetime of smiles and

laughter.From: KTØT

Sent: Monday, May 07, 2001 7:56 PM

Subject: Re: Proposal :Big John permanent memorial

Count me in Peter!

Bob Schwartz

"Peter King" <fshobby@prodigy.net> wrote in message

news:3AF72ED4.2E3F6936@prodigy.net...

> I'd like to propose an idea for a permanent rec.models.railroad memorial

> to John Dalton. This is just an idea, and I am open to suggestions.

>
---
Clinchfield F unit nose background was created using Benn Coifmann's LaGrange font...

This page updated 13 May 2001. Copyright etc etc etc and all that hooey.


Hits: