In 1975 I decided to drive my 1931 Ford Model A Coupe to the NSRA Memphis Nats. So I borrowed a big ugly trailer to haul a bunch of tools and spare parts so I would be prepared for any happenstance along the way. Heck I even had an acetyline welding outfit in the trailer.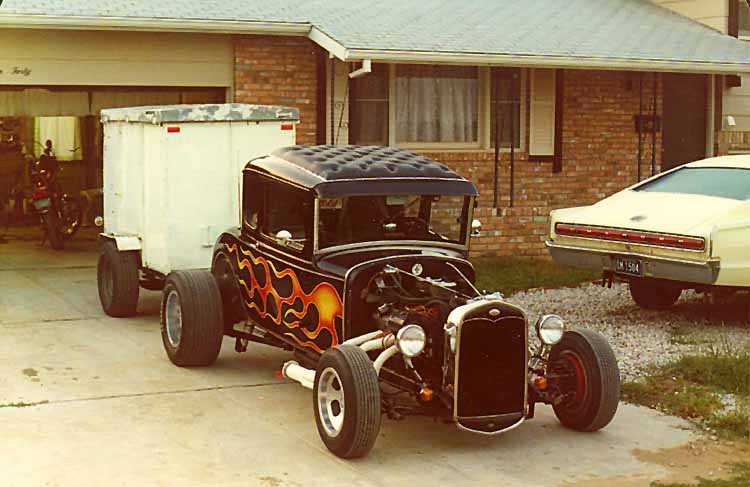 At the time I was aware of some friends who were also planning on going to the nats but on a different schedule so we just planned to meetup when we got there if all went well. My wife and I made a bit of a vacation of it and left Wichita for Branson Missouri for the first leg of our journey. When we got to Missouri we camped out at the Kimberling City KOA Kampgrounds which was a wonderful place to stay.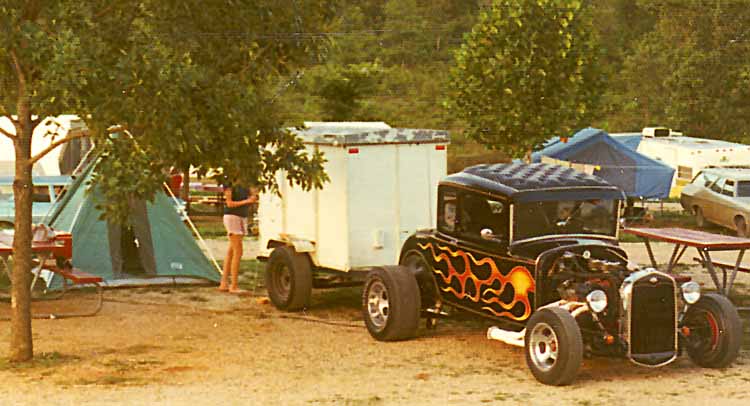 We did the Silver Dollar City theme park near Branson and then took off to Memphis.
The Nats at Memphis was a pretty good time, but after almost a week there it gets to be a bit of a drag, one might say an overdose of streetrods or something. Anyhow we managed to meet up with some friends from Wichita and discussed leaving together and heading back home to Wichita. My friend Ron Bishop was driving his 46 Ford Coupe with it's newly rebuilt Flathead V8. So at an agreed time we all packed up and headed back west out of West Memphis Memphis Ark. toward Little Rock on I-40.
We were tooling along at a pretty good clip maybe 75 mph or so running along with several other rods leaving the nats, passing some and being passed by others.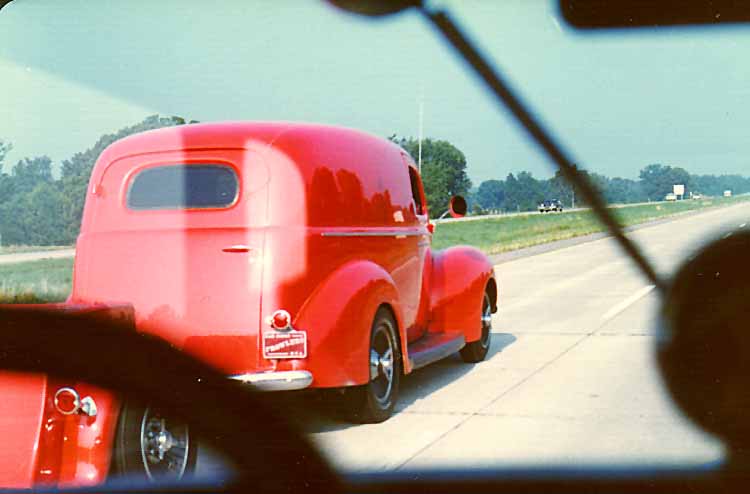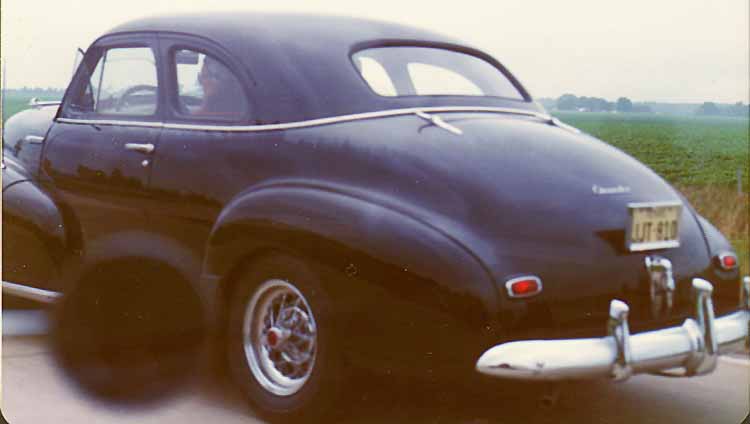 Then about halfway between West Memphis and Little Rock with Ron's 46 setting the pace because he was still breaking in his newly rebuilt Flathead.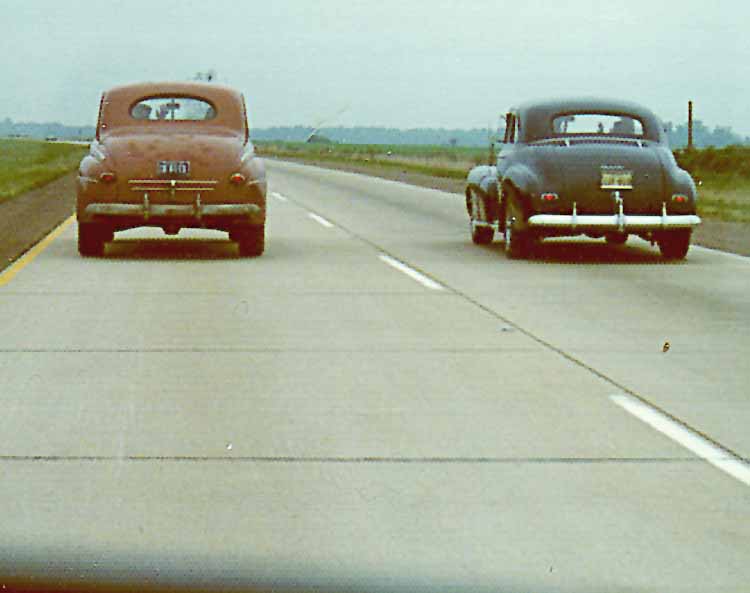 Coming up over a hill I look ahead to see a puff of smoke and a bunch of stuff coming out from under Ron's 46. Oil, parts, debris all over the road, that I then had to dodge as Ron slowed and pulled over to the side of the road. Come to find out a rod had let go and knocked side out of the block on the flathead and proceeded to tear into the oil pan dumping all the oil out. So, after much consternation and several dislaimers about the ancestry of the engine builders, it was decided it would be best to leave the 46 and all get in my Coupe and and head to Little Rock to find some sort of solution to the problem.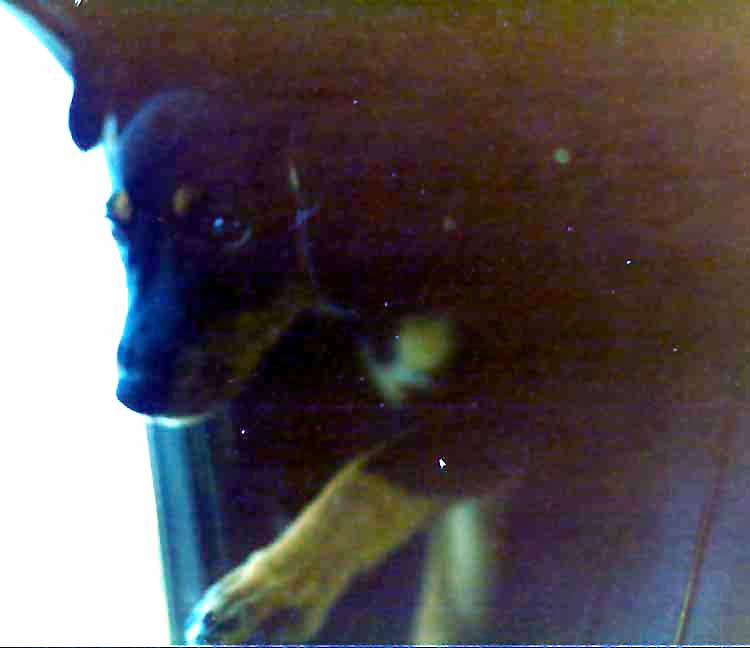 Piling 4 adults and a puppy dog in my Coupe has always been an interesting situation but this was a bit of an extended ride since LittleRock was still a hundred or so miles away. Anyhow we made it to LittleRock and headed into a KOA there and setup a camp and unhitched the trailer.
Ron and I then decided to head back to his 46 Coupe and use a tow strap to tow it back to the KOA until he could figure out how to get it back to Wichita. Heh, heh, we get back to the 46, hitch up the strap and I start towing to Littlerock and wouldn't ya know it, the day was destined to be full of downpours of rain all the way. I had no problem seeing with my trusty windshield wiper working away but poor ole Ron was back in his 46 with vacumn wipers and no vacumn while my unfendered tires were throwing up roostertails of spray onto his windshield in addition to the rain. Anyhow with the luck and ignorance of youth we managed to get the car to the KOA without major incident.
Since it was a Sunday it was kinda hard to find any kind of transport for the 46 back to Wichita, so it was decided to leave the 46 at the KOA and all pile into my Coupe and head back to Wichita. The next morning we left the KOA and continued west on I-40 but soon stopped for gas and ran into some guys from California also heading home in their 41 Chevy Sedan.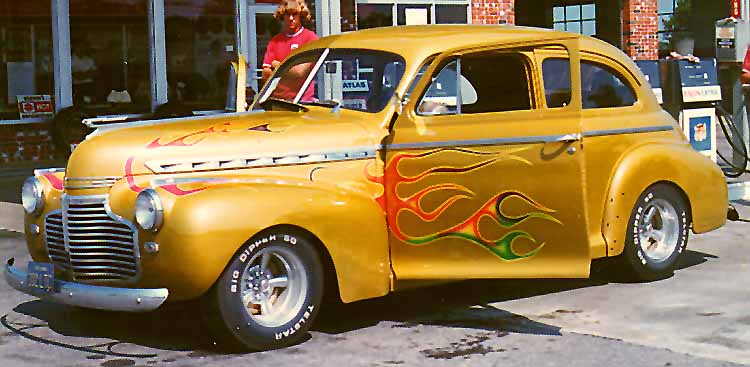 The guys in the Chevy were quite surprised at seeing 4 adults climb out of a Model A Coupe heh, heh, kinda like clowns getting out of a clown car. Anyhow after some conversation the guys offered to give Ron and his Wife a ride in the sedan as far as the turnoff in Oklahoma to head north to Wichita. At the turn off Ron and Wife got back in my coupe and and we said bye to the California guys and then all headed back home in my coupe. A few days later Ron and his dad took a trailer down to Little Rock to retrieve the 46. So that is my memorable trip to the 75 Memphis Nats.