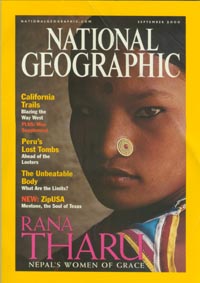 Item # NG0009
National Geographic Magazine
September 2000
Vol 198 #3
This Issue Includes:
Rana Tharu Nepal's Women Of Grace.
California Trails Blazing The West.
Peru's Lost Tombs Ahead Of The Looters.
The Unbeatable Body What Are The Limits?
New ZipUSA Mentone, The Soul Of Texas.
$7.50+ Shipping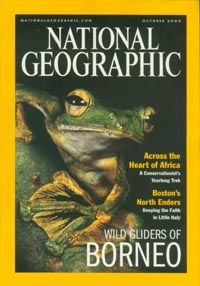 Item # NG0010
National Geographic Magazine
October 2000
Vol 198 #4
This Issue Includes:
Wild Gliders Of Borneo.
Across The Heart Of Africa A Conservationists Yearlong Trek.
Boston's North Enders Keeping The Faith In Little Italy.
$7.50+ Shipping

Item # NG0011
National Geographic Magazine
November 2000
Vol 198 #5
This Issue Includes:
Libya An Inside Look After 30 Years Of Isolation.
Russia's Rugged Eden Putorama Plateau.
Inside The Volcano Rappel Into Hell.
90210 The Material Zip.
SOLD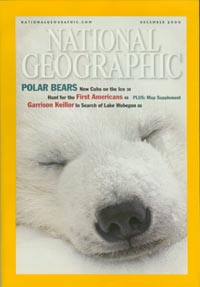 Item # NG0012
National Geographic Magazine
December 2000
Vol 198 #6
This Issue Includes:
Polar Bears New Cubs On Ice.
Hunt For The First Americans.
Garrison Keillor In Search Of Lake Wobegon.
$7.50+ Shipping