Installation By: Roger Mingle
A picture walk thru of Sub-framing a 53 Ford F-100 pick-up with a mopar front end.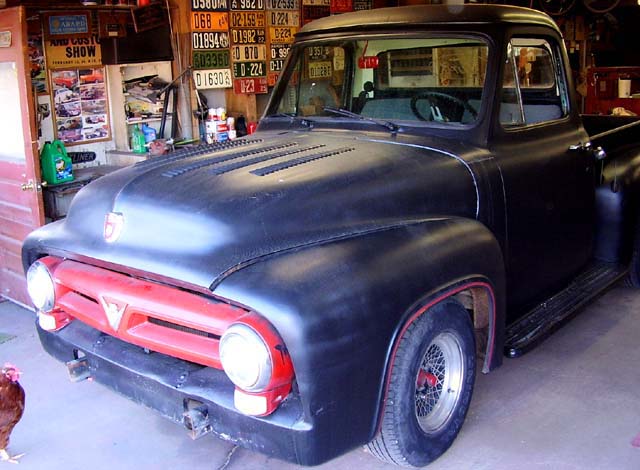 53 Ford F-100. Stock front suspension. Rides like a truck and steers like one.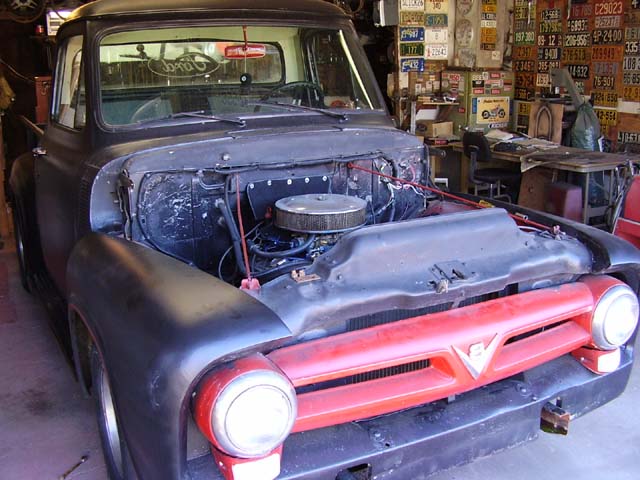 Running a 350 Chevy V8 and 350 turbo trans.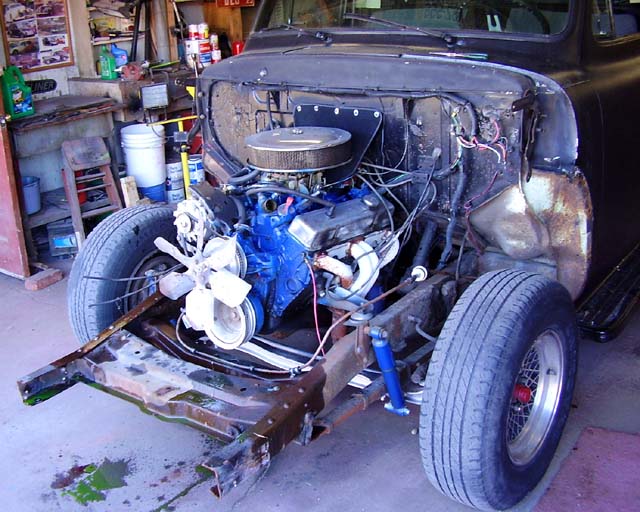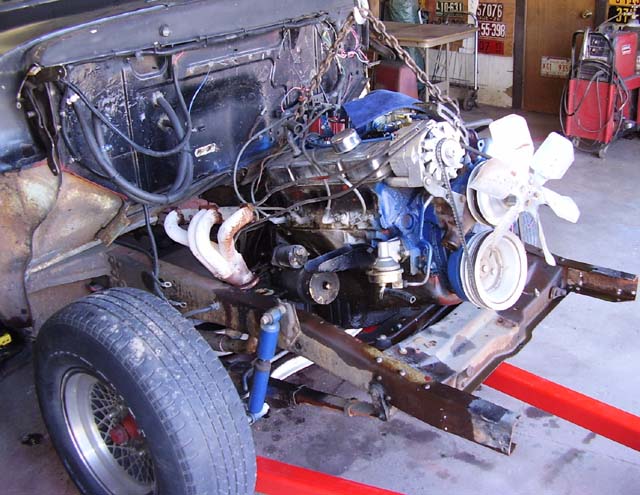 350 Chevy V8 and trans on the way out.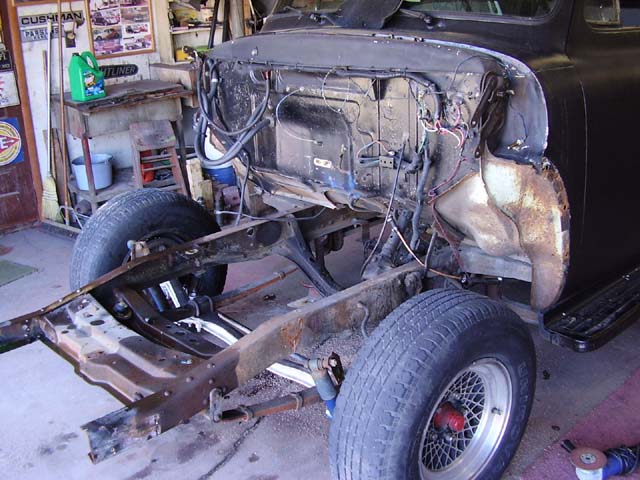 Leaves a big empty hole.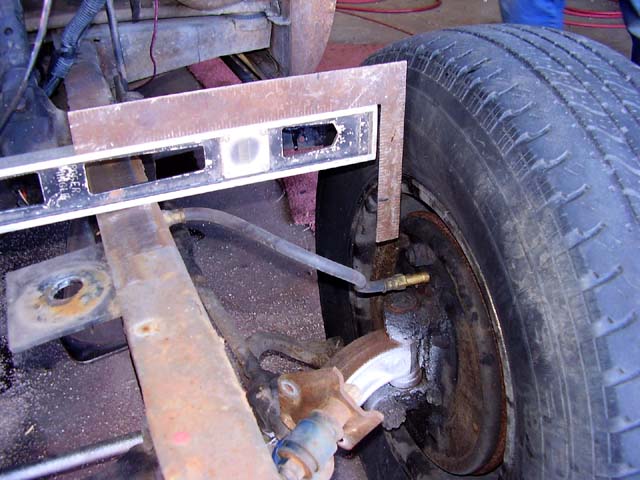 We need to find the centerline of the existing axle. Line the square up to the center of the kingpin (both sides) and make a mark on the frame.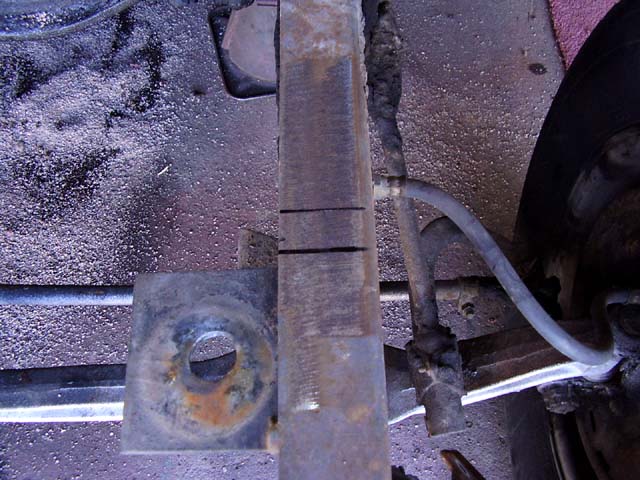 Move the mark 1" forward. This makes the wheel fit the finished wheel opening better. File or hacksaw the mark so it dosen't get cleaned off.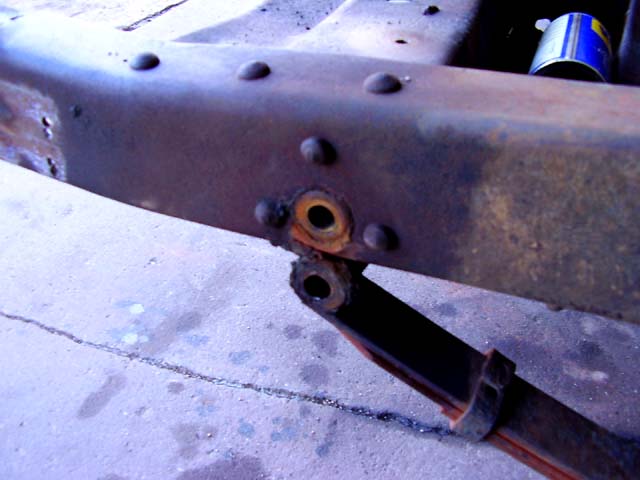 Unhook the spring shackles, shocks, brake fittings and steering.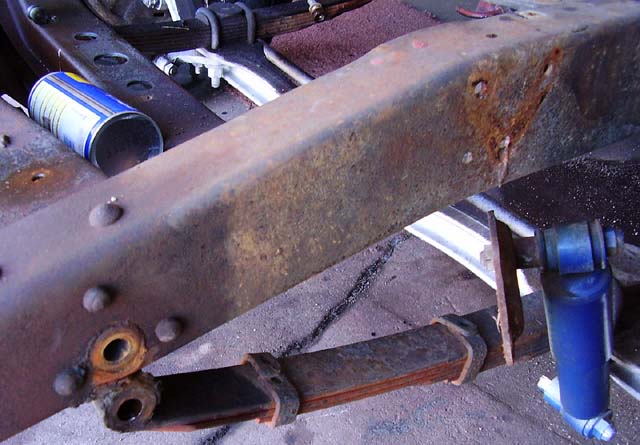 Then roll everything out from under.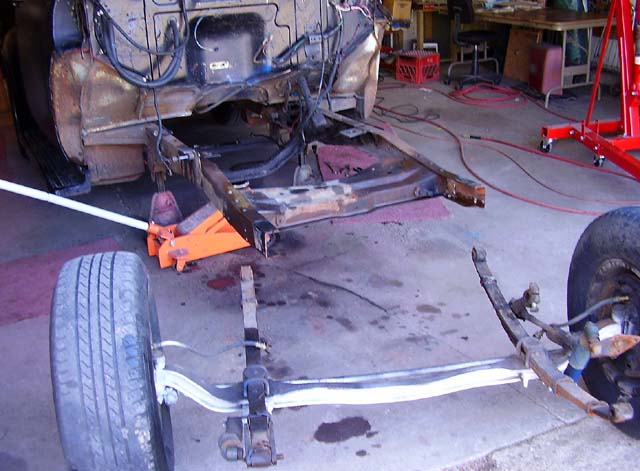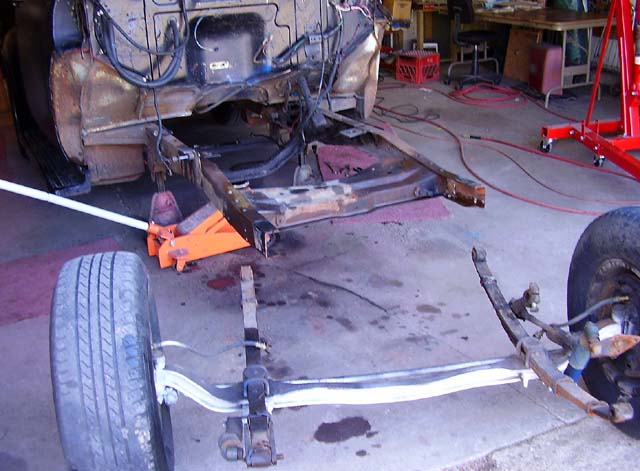 Installation By: Roger Mingle