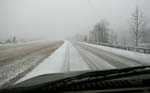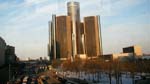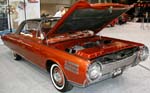 My buddy Keith Diehl and I made the trek north to the Detroit Autorama. Neither of us had ever taken in this show so we decided to do the mid-winter thing and check it out. This is one BIG indoor show and home of the prestigious Ridler Award. As I write this, I haven't heard who received it, but my guess would be the Foose Designed 36 Ford Cabrio. Speaking of Foose, I got a chance to meet and chat briefly with him and also Troy Trepanier - both seemed to be super nice guys and the same in person as you see on TV. Other notables that were on hand were George Barris, Bill Hines, Larry Alexander, and Jimmie Shine. I'm sure there were others, but those are the ones I noticed personally.

A couple of displays that were pretty special were the Ford GT 40 and the monster truck dedicated to America's Heros. The GT 40 was split down the middle right down to cutting the wiring harness and even cutting the computer chip cards. Show goers could then walk between the two halves and see the inner workings and construction. The America's Heros truck was an unbelievable artistic tribute on every available square inch. Pictures cannot describe this truck - bring up the thumbnails and study it - it's truly amazing.

One thing that is for sure - the Rat Rod craze is here and in full force. There were many rats and they even presented awards for the first time at the Autorama for that category. All the big names I listed above were on hand for the presentations Saturday evening and even Foose said he was going to build one for next year's show - now that should be interesting... Two other areas that were interesting to see were the tuners cars and the custom bicycles - both very creative and cool.