Installation By: Roger Mingle
A picture walk thru of Sub-framing a 61 ford unibody pick-up with a mopar front end.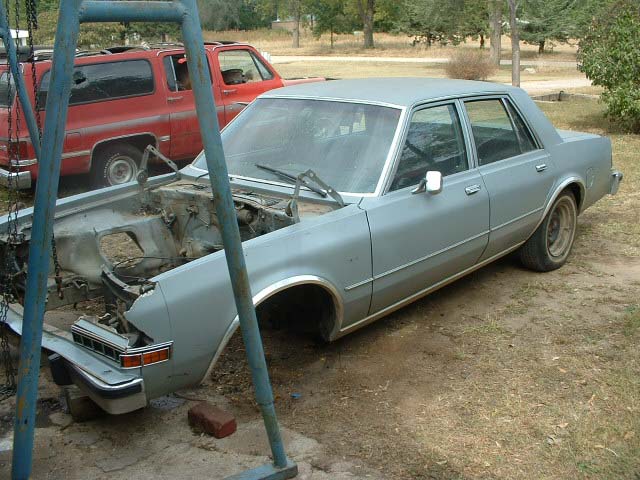 It helps to have a complete donor car. You get the sub-frame, steering column, brake pedal, master cyl & in this case the motor. 318 cu. in. 1984 Dodge diplomat Police Cruiser.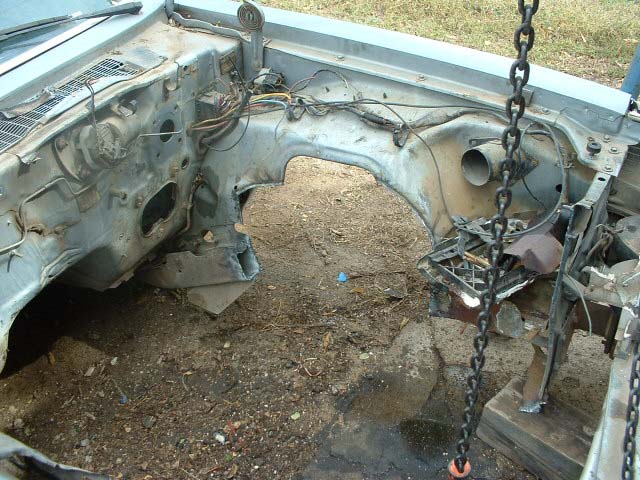 When removing the sub-frame you can take the steering box & upper a-frames off or you can take a hot saw to the unibody frame rail.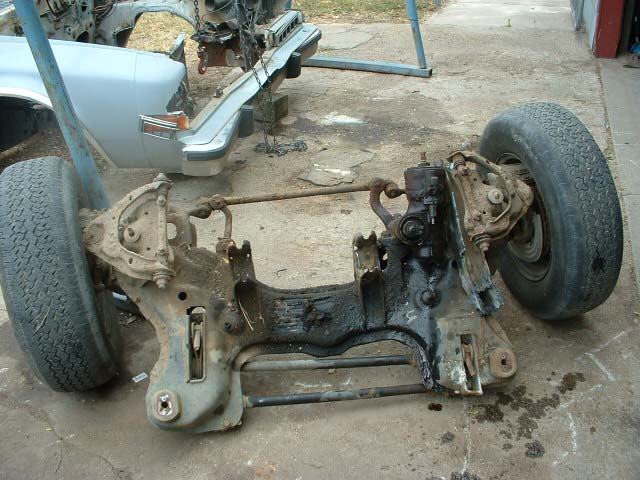 Heres what you are dragging out from under. Notice the piece of unibody rail by the steering box.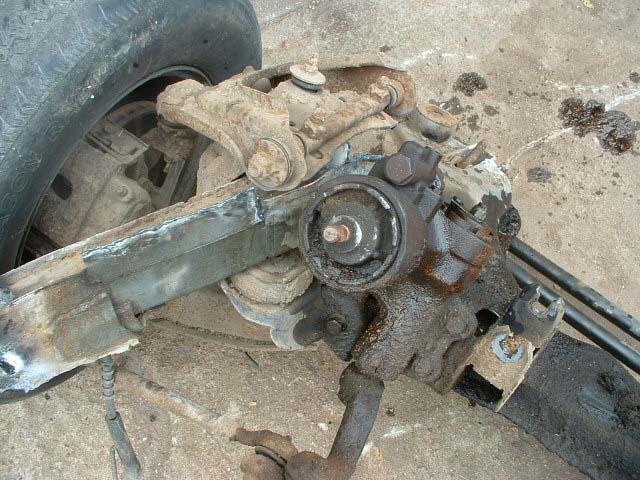 Just pull it out and trash it.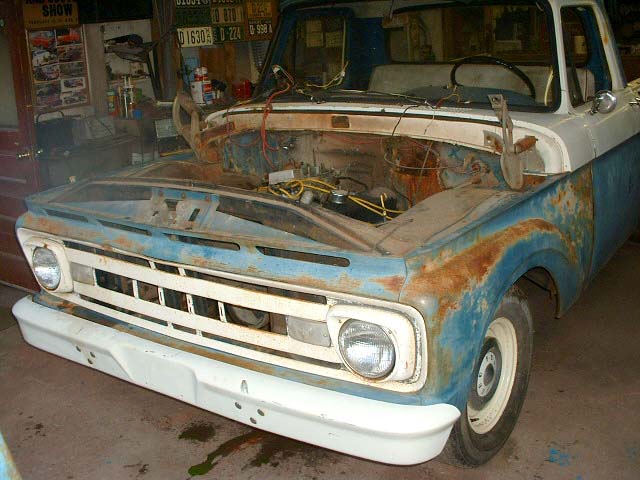 Heres the 61 unibody Ford. Even tho it is a unibody it still has a full frame. You just can't take the bed off.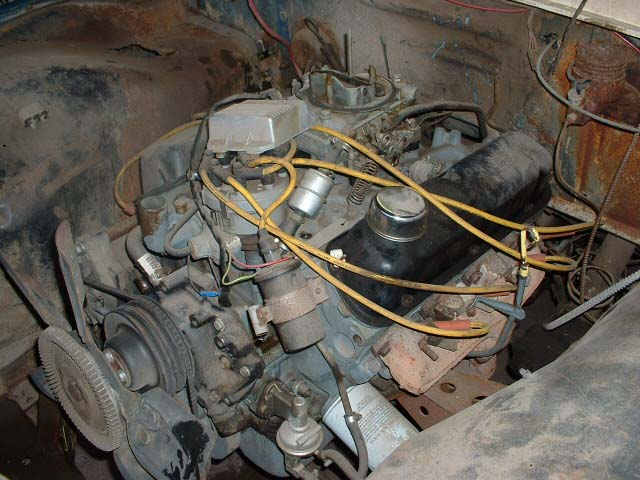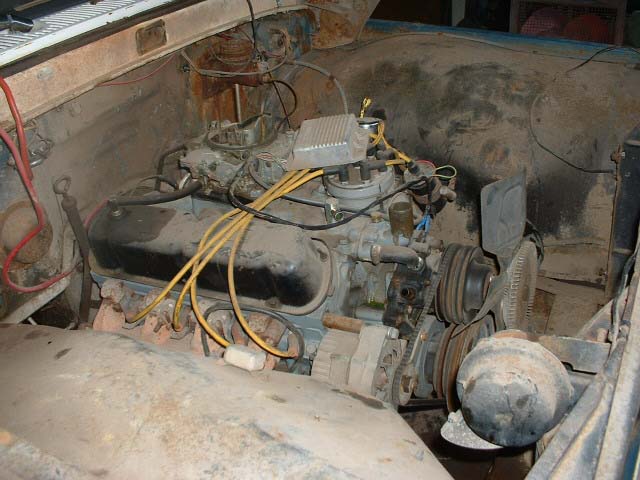 351 Ford & C-6 ready to come out.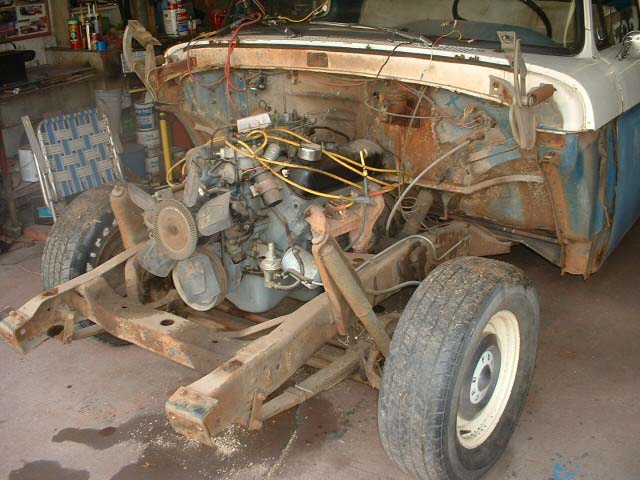 The front sheet metal out of the way.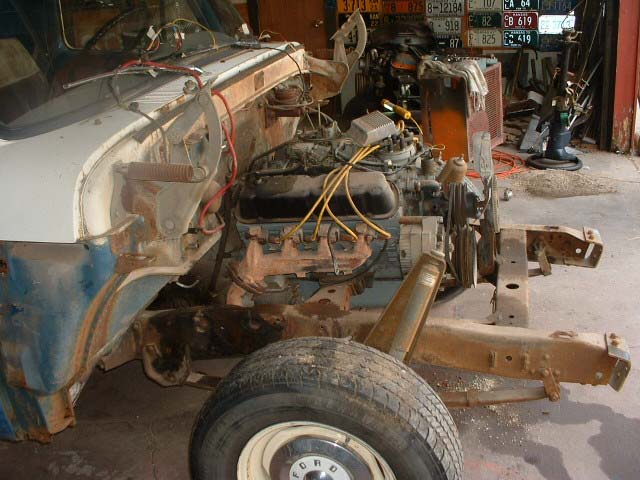 Installation By: Roger Mingle