Installation By: Roger Mingle
Do a little clean-up. Notice the centerline mark.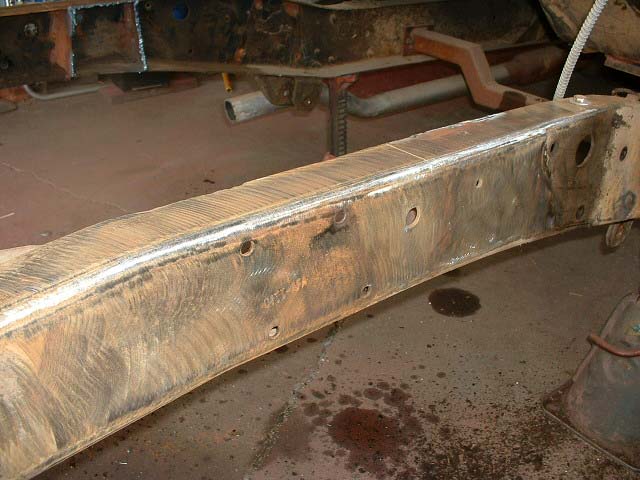 Roll the Mopar suspension under & eyeball everything. It will show that the crossmember will have to go. 53-56 F-100s has a different style crossmember that only needs a small notch.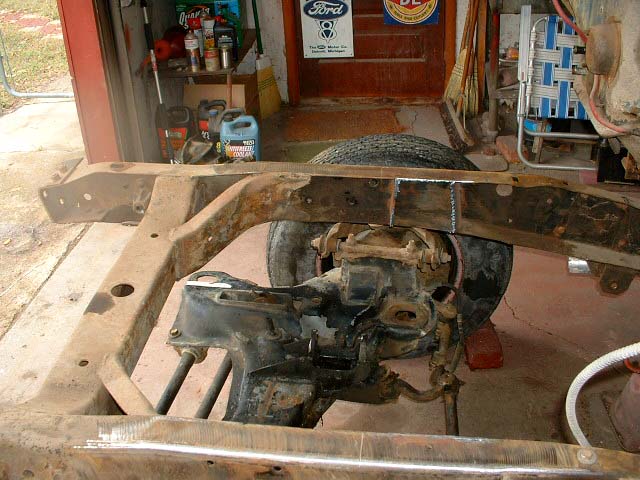 Need to brace the rails with something substantial. Don't want them to spread or twist when we cut that crossmember out.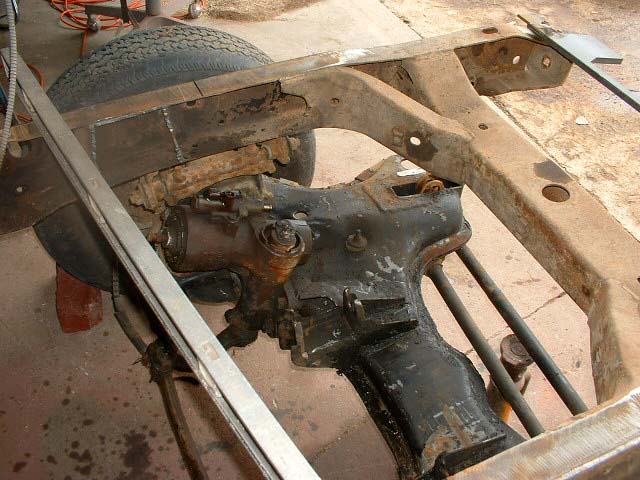 In this case the best way to hold it is to bolt the bumper on tight.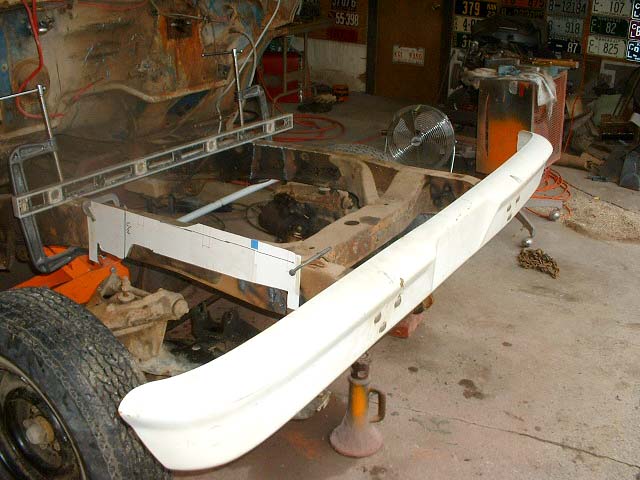 Lay the posterboard on the rails & mark them. Everything below the cardboard will be cut out.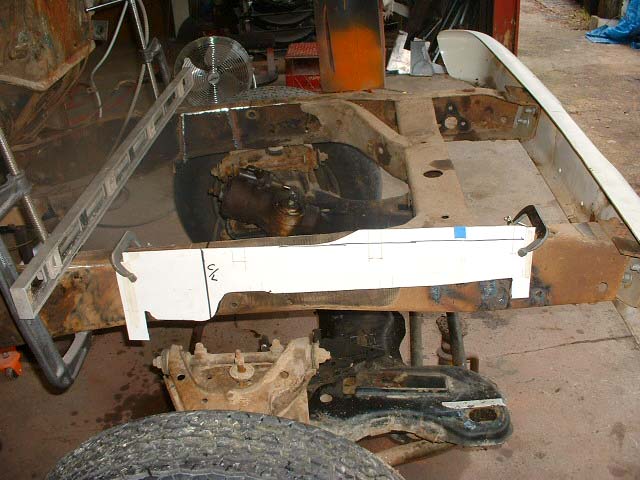 The old crossmember is gone. When we weld the mopar crossmember in it will be the new crossmember.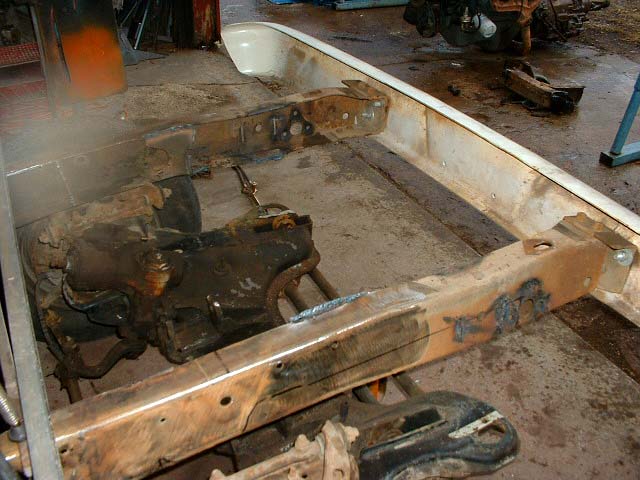 Too late to turn back now! Cut the frame where we marked around the posterboard.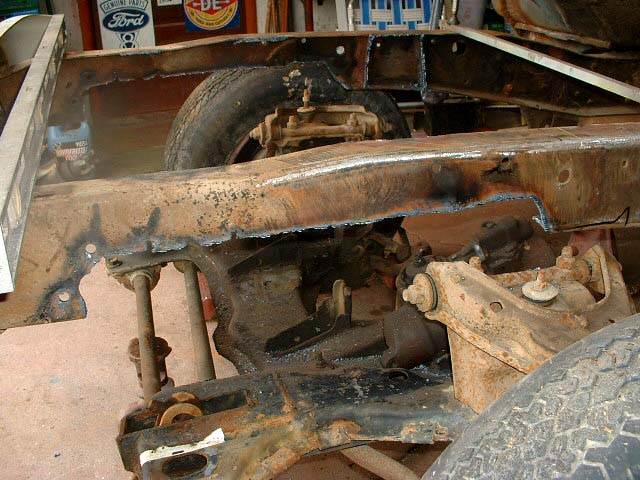 Unbolt the steering box & move it to one side & unbolt the upper A-arms & move them to the side. Bring the truck frame & the sub-frame together for a check fit.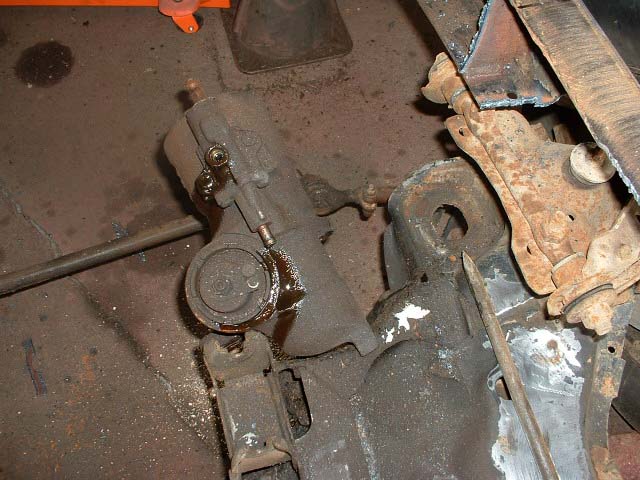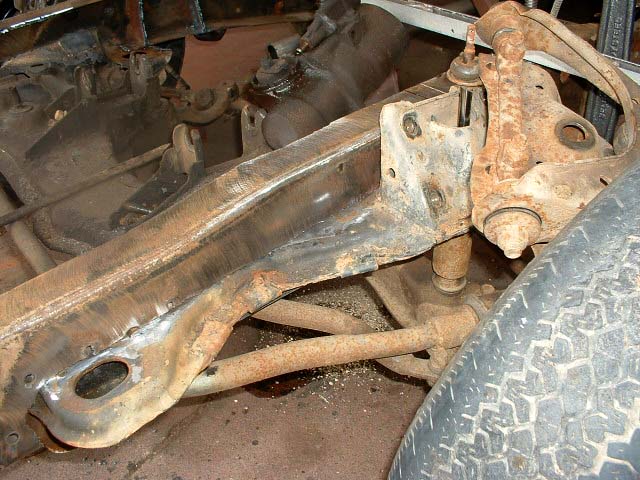 Lots of fine tune triming to do. I've spent more than 2 hours getting the best fit possible on occasion.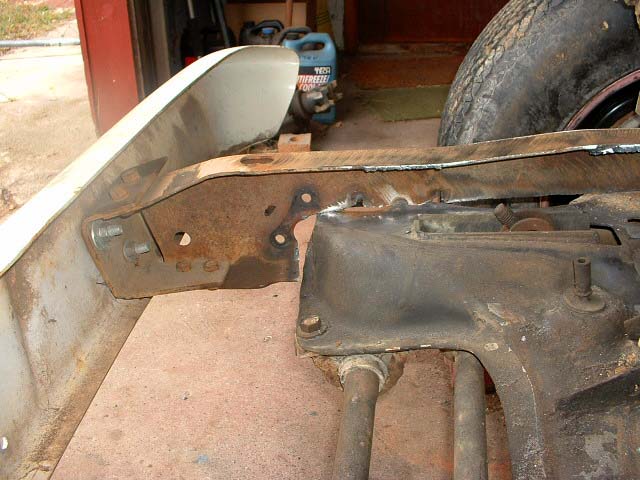 Installation By: Roger Mingle